Volunteers Step Up to Fit Students With New Shoes!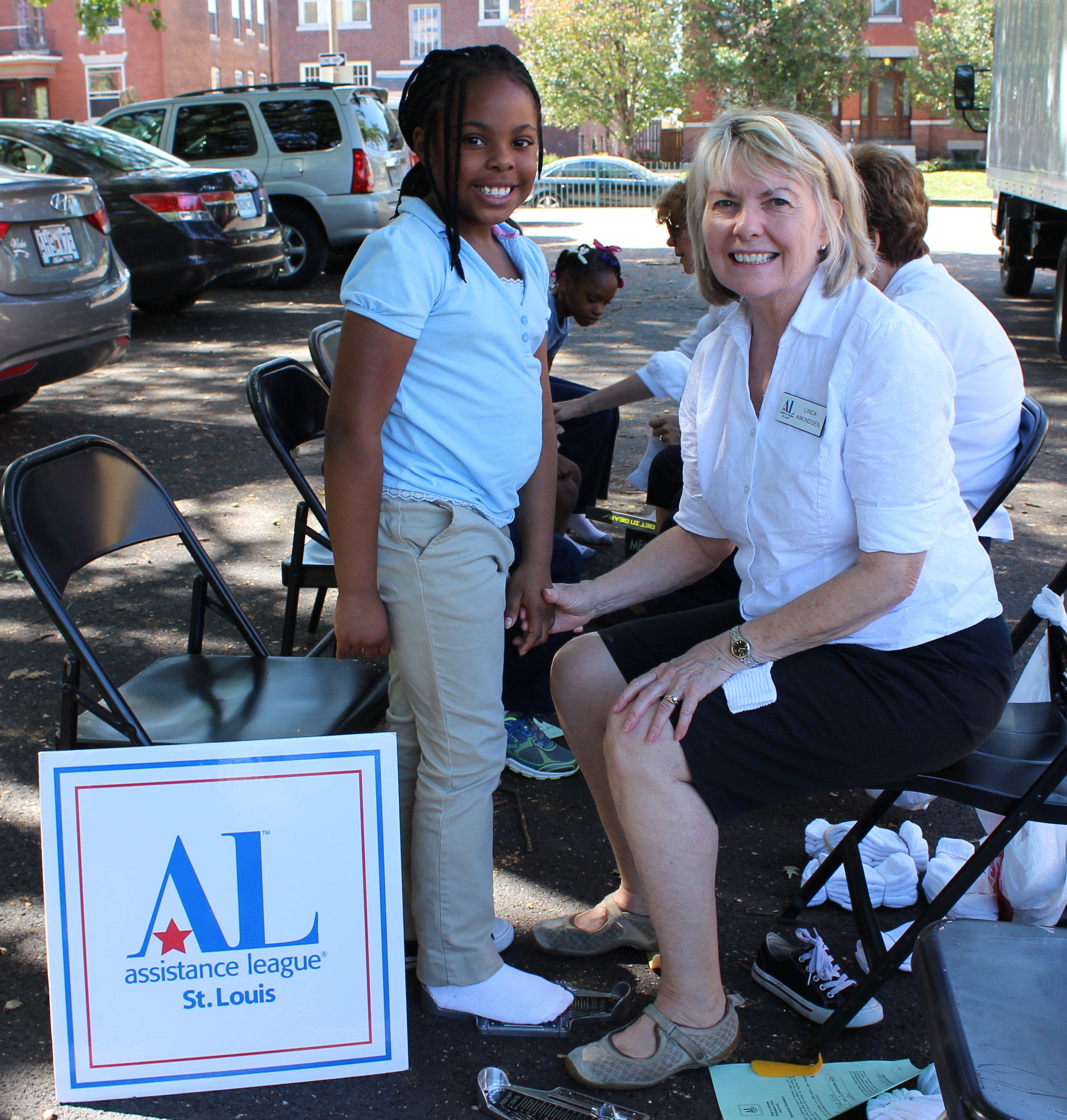 Assistance League volunteers have stepped up again this September to begin another year of providing new athletic shoes to students in need through the Steps to Success program. More than 1,700 deserving students in the Hazelwood, Jennings, Normandy, Ritenour, Riverview Gardens and St. Louis Public school districts were all smiles as they walked away with a brand new pair of colorful, well-fitting athletic shoes and two pairs of new socks.
Over the course of six days, dedicated volunteers logged over 925 hours as they worked hard to make sure each student received just the right shoes!
Upcoming Events
Crack The Code For Charity

$100,000 Prize Opportunity!

This year, instead of a catalog or flyer, Vincent's Jewelers wants to give back to the community. So, they are giving people who come in to visit their store, from November 27th until December 24th,
a chance to "CRACK THE CODE FOR CHARITY!" No purchase necessary!

If you are successful, 1/3 of the $100,000 prize will be paid in cash to you, 1/3 as a shopping spree at Vincent's Jewelers for you, and 1/3 of the prize will go to one or any combination of your choice of participating charities (Assistance League of St. Louis is one of the 11 participating charities). See Vincent's Jewelers website at www.vincentsjewelers.com for rules.

 

2015 Imagine Gala Photos

To view photos by Brandon Bishop of our 2015 Imagine Gala click here.

 
100% St. Louis Based

100% Volunteer Based

63,000 Volunteer Hours Valued At $1.46 Million Dollars

43,300 Lives Touched During 2014-2015 Fiscal Year