PACK FOR KIDS PROGRAM HELPS LOCAL STUDENTS IN NEED
This year, Assistance League® of St. Louis (ALSL) is happy to add a special program serving a new group of children—elementary students who are often hungry in spite of living in west county's own Parkway School District. It is called Pack for Kids, and is under the umbrella of Operation School Bell's national After the Bell program.
How did the program come about?
in May 2015, ALSL's annual survey revealed that members wished to expand our philanthropic programs to address what they felt to be the top need of area children--hunger. They also wanted to help children not already served by our organization.
Vice President of Philanthropic Programs Bette Goette and Chairman of Research & Development Marilyn Panter met with Parkway School District officials to communicate our interest in providing some type of food program. Parkway already had two schools with a successful weekend backpack program and was interested in expanding to another school which had great need. The school has a diverse population with 39 percent of students qualifying for free and reduced price lunches.
Discovery Day 2016 at the Zoo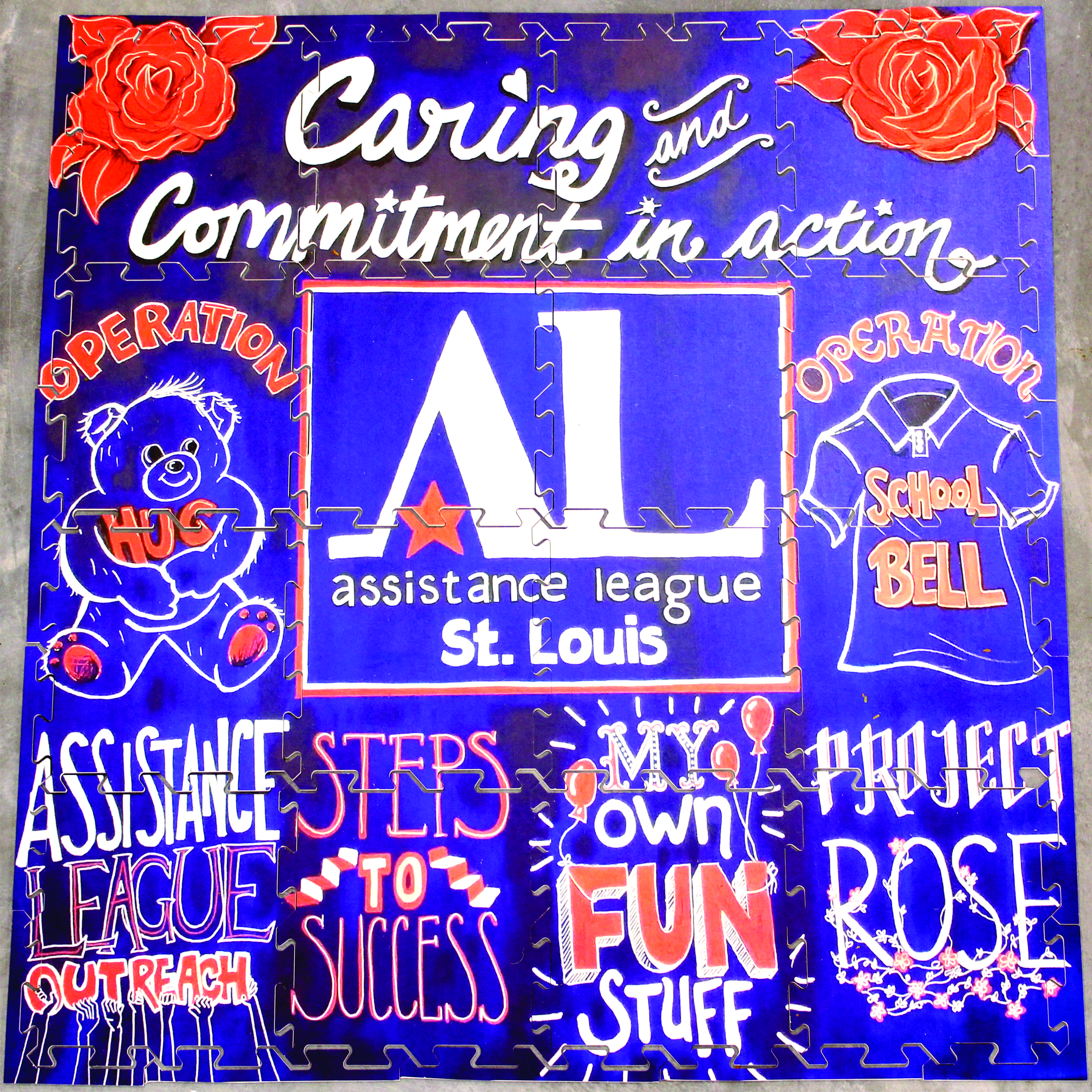 On September 23, 2016 Assistance League of St. Louis launched its first Philanthropic Event Discovery Day at the St. Louis Zoo.
One Hundred students from Adams Elementary in the St. Louis School System came to the zoo to be fitted for new athletic shoes and enjoy a field trip at the zoo. Please click on the puzzle above to watch our
new video about Discovery Day 2016! Thank you to Michael Hundelt and Sustainable Infrastructure Consulting, LLC for putting our new video together.
100% St. Louis Based

100% Volunteer Based

63,900 Volunteer Hours Given to the St. Louis Community Valued at $1,501,650.00.

50,017 Lives Touched During 2015-2016 Fiscal Year