News
Don't Miss Out! Act Now!
WOW! Be dazzled by 81 fabulous items that are part of the Silent Auction at this year's Imagine! Gala, A Night of Hope and Dreams, being held on Saturday, November 17.
Oh, no! You're not able to attend? No worries! You can view and bid on all of the fabulous 81 Silent Auction items online if you have a GiveSmart account. If you don't have an account, here is how you set one up:
Go online to http://www.Imagine18.Givesmart.com
Register for a new account if you did not set up one last year on Gesture.
Provide name, mobile phone and email address; these steps are all prompted once you select Register.
Set up a password that has to have at least 8 characters with a capital letter, number and symbol.
Provide a credit card # on your account.
If you have an account from a prior year, you will receive a new PIN # to update your account. All Silent Auction bids, including those at the gala, will be made this year online so it would be helpful for everyone attending to have established or updated their Givesmart account beforehand. If needed, GiveSmart personnel (dressed in black & white) will be at the door to help establish an account for you on your cell phone. Make sure your phone is fully charged!
Have a question about registering? Call or text member Edna Merz at 636-578-7993.
Think about making your holiday shopping easy and interesting this year. A sneak peak at the silent auction items reveals sumptuous personal care options (spas, manicures, pedicures, massages), man-cave indulgences (artesian beers, exotic wines, upscale hard liquors), grandchildren pampering and spoiling items (a Marionette show, hand puppets, riding toys, books, games), tickets for sporting & speaker events, dinners at fabulous restaurants, exquisite jewelry, and how about a Tour-of-the Hill for 10 including bocce ball and toasted ravioli!
Heading up this year's event, which also includes a stupendous Live Auction, are chairman Connie Curran and vice chair, Karen Pennington. Lynne Turley is chair of the Silent Auction and Lynne Midyett and Lynnette Roccia are chairs of the Live Auction.
Thanksgiving Parade Organizer to Recognize Assistance League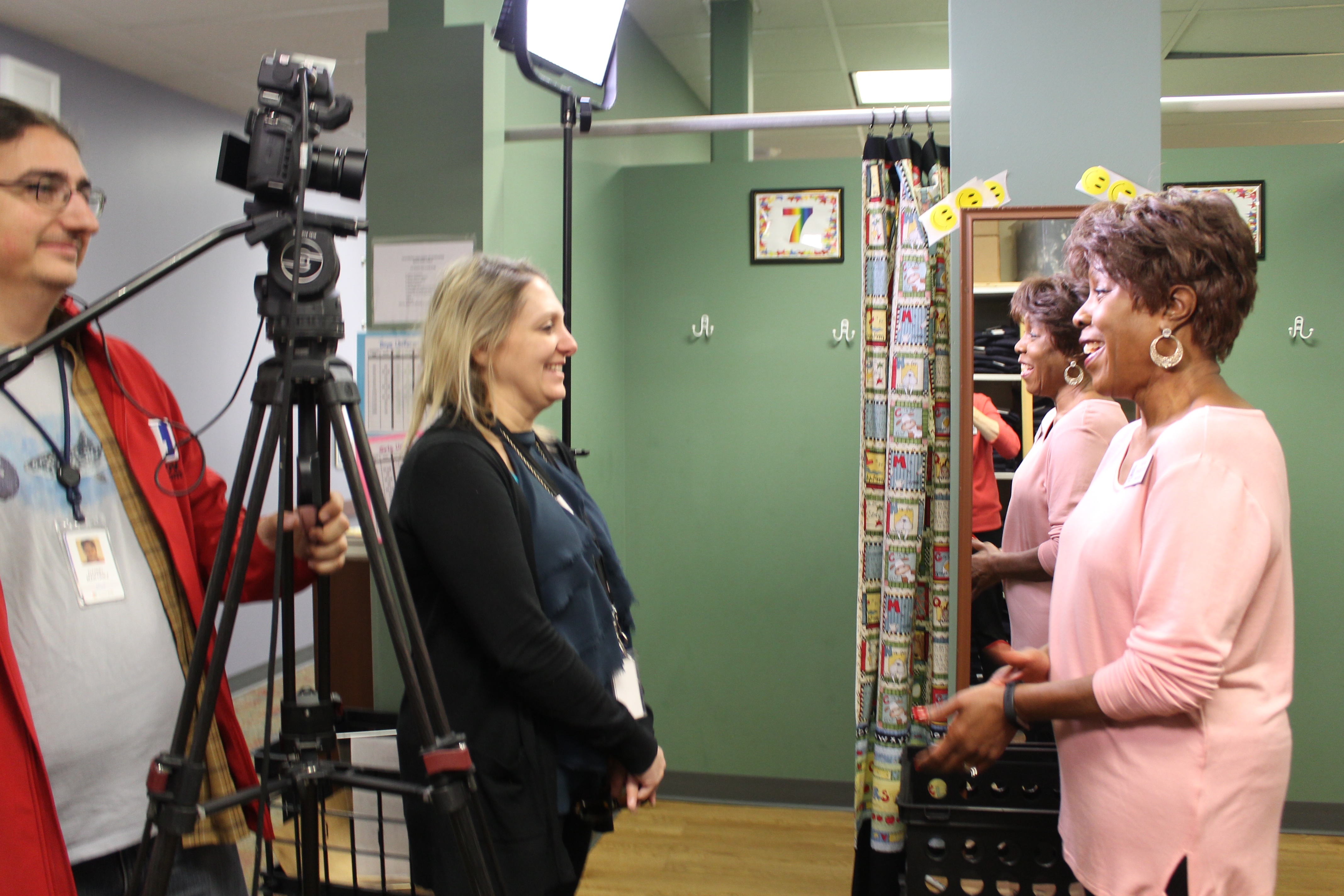 Assistance League of St. Louis President Roxie Randolph was interviewed Nov. 7 by a producer from KMOV-TV Channel 4 for a short video that will run during live coverage of the Ameren Thanksgiving Day parade. The parade begins at 20th and Market Street in downtown St. Louis at 8:45 a.m. on Nov. 22. That morning, Roxie will be on the air talking about Assistance League programs, and she will accept a $2,500 check for ALSL from Christmas in St. Louis, the parade organizer. This civic organization is dedicated to adding to the community's celebration of the holiday season by coordinating Christmas lighting and decorations in the St. Louis region.
Running Faster, Jumping Higher!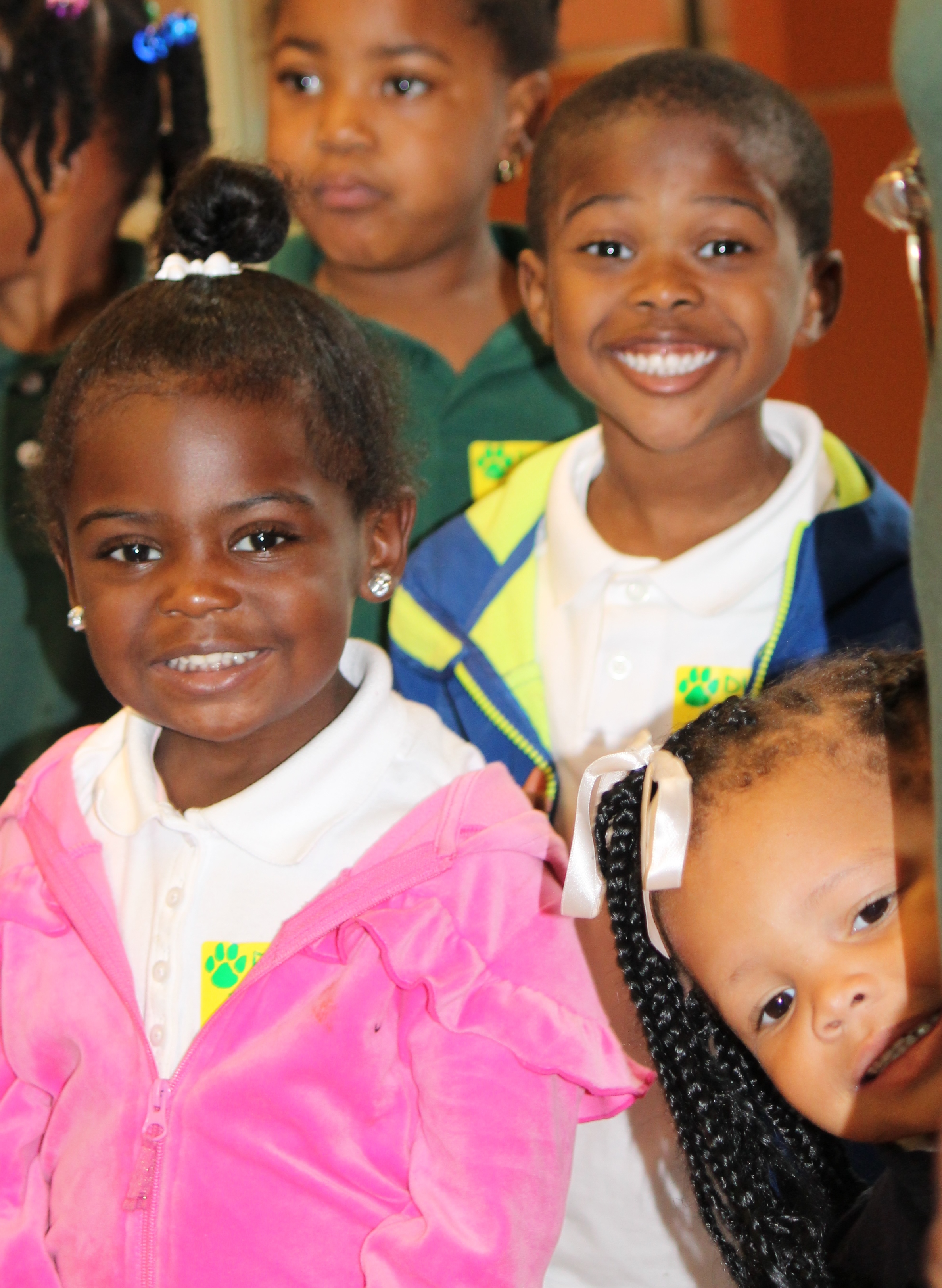 Running like the wind in sprints of 70 miles per hour, cheetahs are indeed one of the most admired creatures in the animal kingdom. In November of 2017, the Saint Louis Zoo witnessed a record-setting birth of eight cheetah cubs at the River's Edge Cheetah Breeding Center. And, on Monday, September 24, 120 lucky students from Dunbar Elementary in North St. Louis had the opportunity to learn about the cheetahs and other animals in a visit to the zoo. These students, brought to the Zoo by Assistance League of St. Louis for Discovery Day, were there to be fitted with new athletic shoes and socks provided by the organization of 500+ volunteers. Click HERE to see the KMOV news coverage of the day.
A Uniform Experience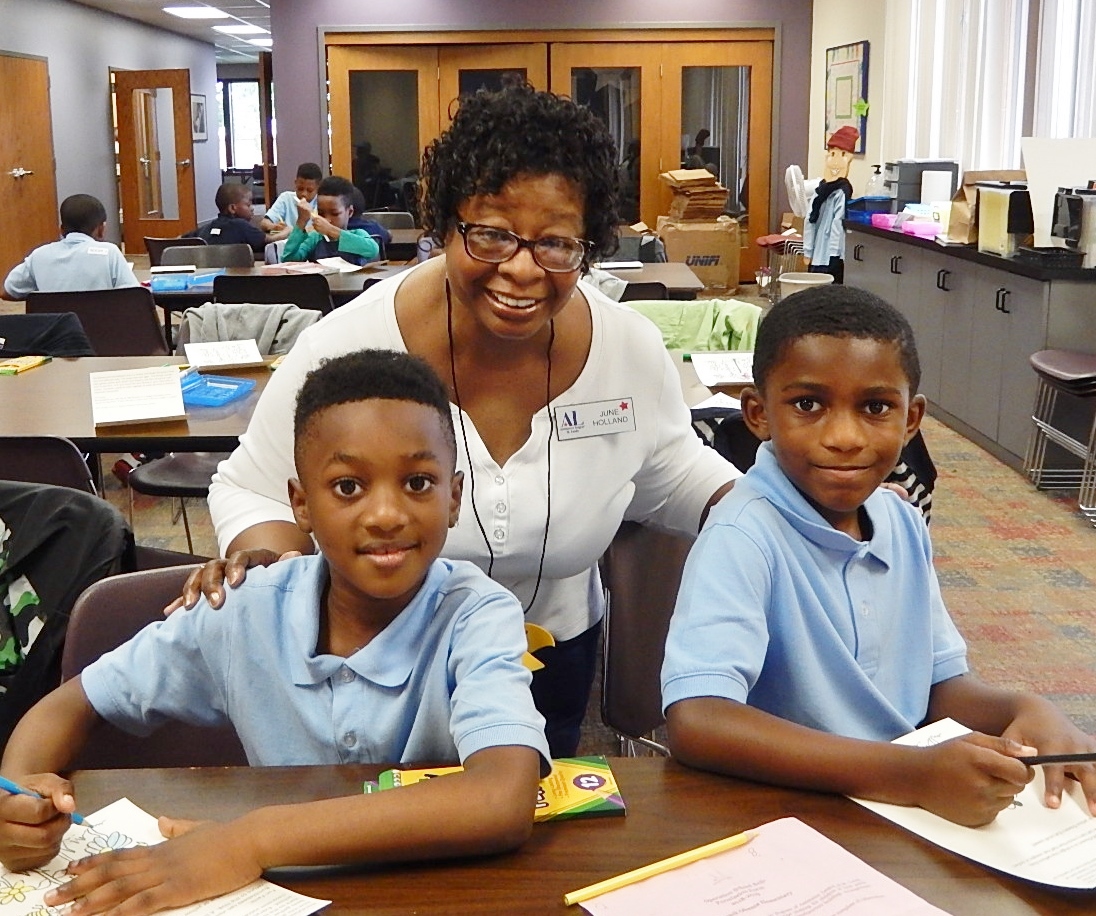 On Wednesday, August 15, volunteers from Assistance League of St. Louis met 60+ students at the organization's headquarters in Ellisville. The elementary students bounded off the big yellow school bus that came from Barack Obama School in Normandy. Filled with a bit of apprehension but excited about what the morning held in store for them, these students understood they were there to get new school uniforms. As many of the students were guided to volunteers to be individually "fitted" for their new uniforms, others met with a volunteer to hear a story, do an art project, or play games.
Assistance League Joins SLU in Service Hours Challenge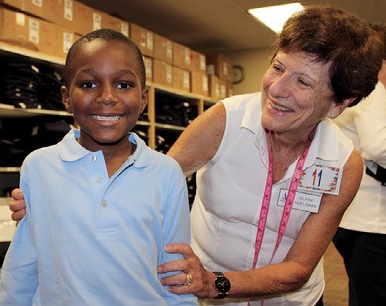 Assistance League of St. Louis was recently invited to participate in a unique challenge Saint Louis University launched to celebrate the university's 200th Anniversary. The university is aiming to deliver 200 years of service hours – 1.7 million volunteer hours – performed by community organizations in a single year. Assistance League happily joined the 200-Years-in-One service challenge to help SLU reach more than 1.7 million hours – all in one prolific year—by adding 44,923 hours to SLU's clock. This represents volunteer hours from November 2017, through the end of the fiscal year in May, 2018. Assistance League is featured in a professional video highlighting our compassionate efforts. Click HERE to view the video, which was filmed by SLU's professional team, assisted by member Jayne Foley, a SLU graduate and Chairman of Assistance League's Public Relations.
Roxie Randolph is New President of Assistance League of St. Louis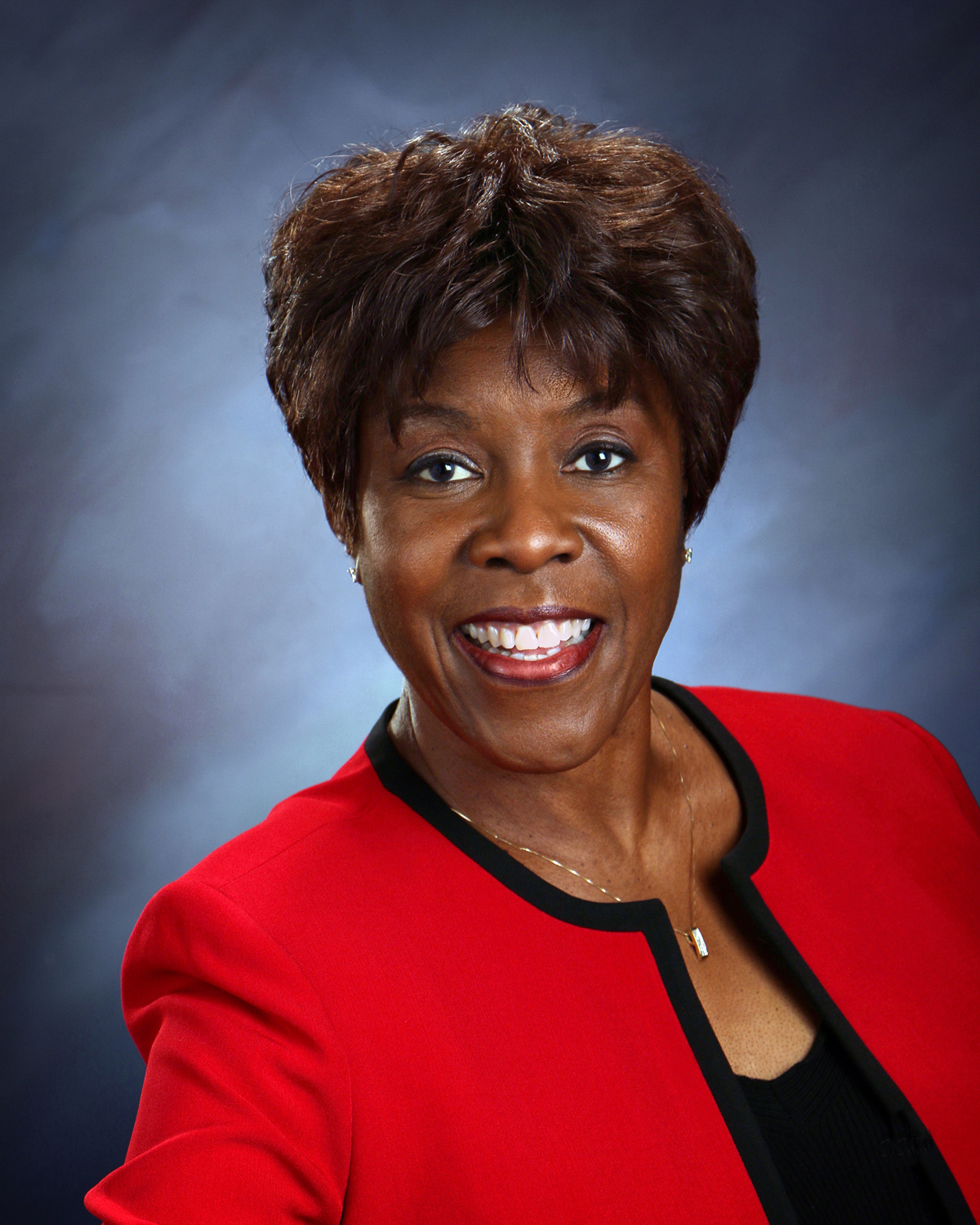 A Renaissance Woman is well-educated, sophisticated and has talent and knowledge in many different fields of study. Roxie Randolph, President of Assistance League of St. Louis for 2018-2019, seems to wear this description well according to Assistance League peer, Arlene Holley. Arlene, a friend for many years, adds that Roxie is a true leader, a natural multi-tasker, a woman of her word and eager to share her learning and talents with others.
Steps to Success Helps Students Soar!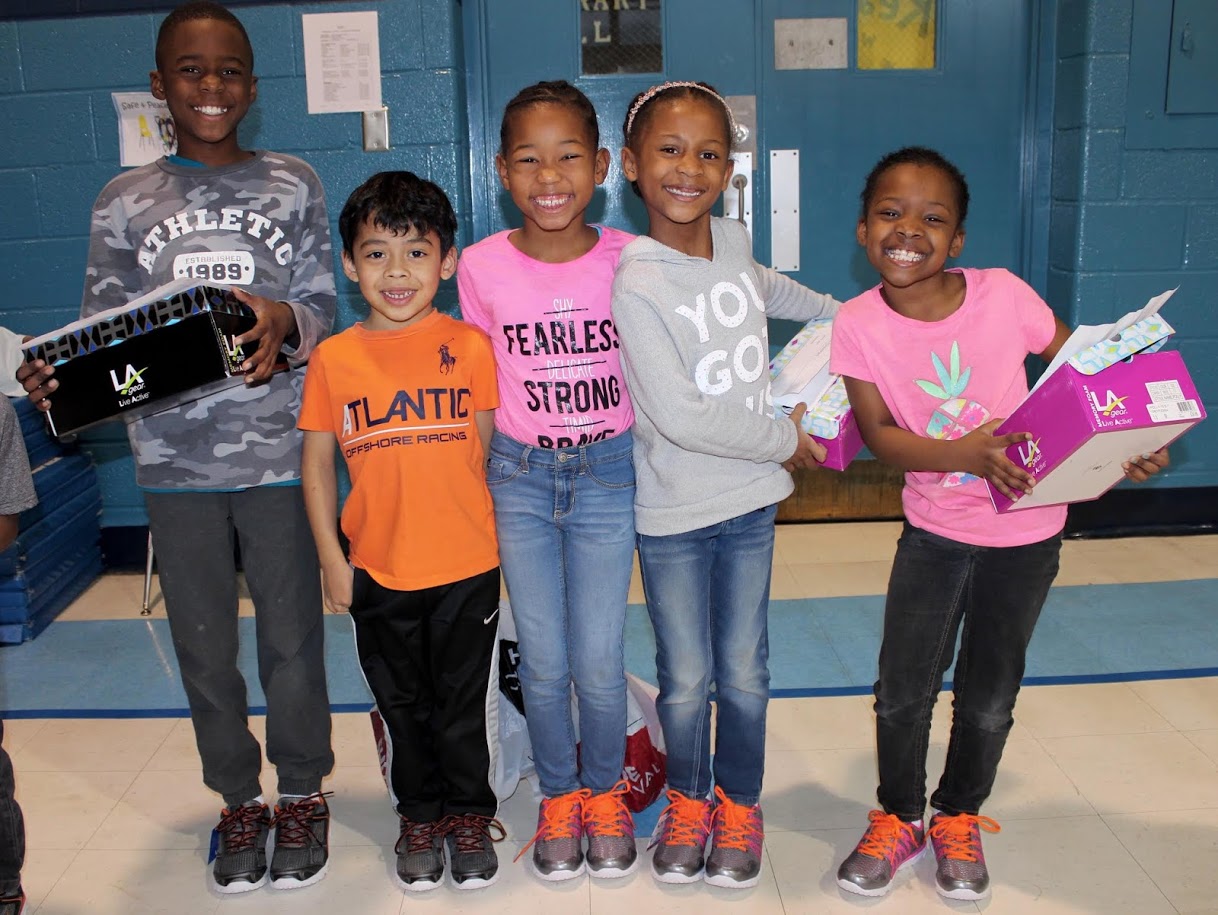 The volunteers of Assistance League of St. Louis give of their time and talents each year to benefit the Steps to Success program, providing students new shoes and socks, as well as a sense of pride. Our volunteers' organized, energetic, patient and good-humored spirit provided a solid foundation for yet another successful school year!
Significant Honor Bestowed Upon Assistance League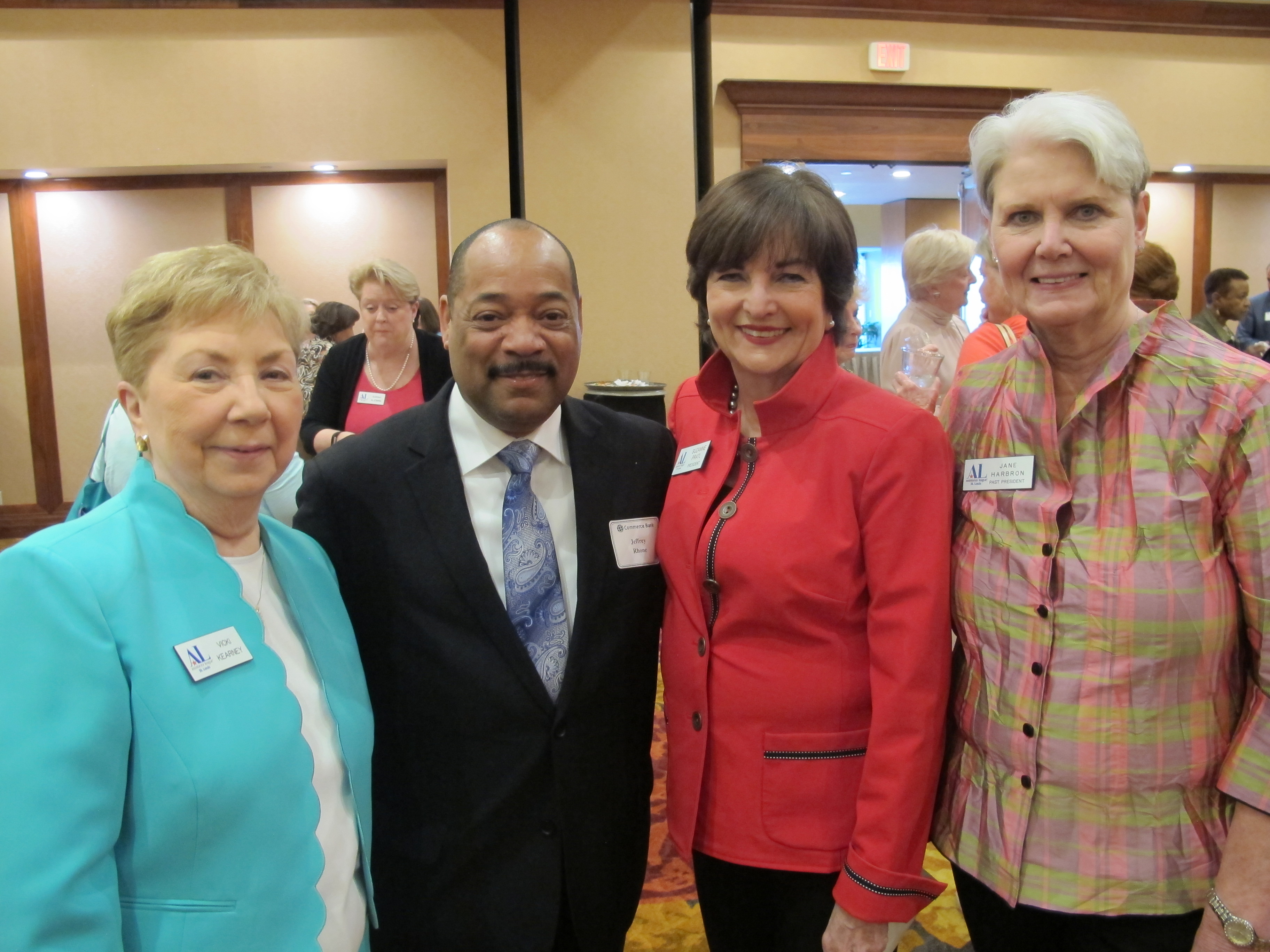 On April 12, Assistance League of St. Louis was recognized for the immeasurable contributions it has made over the past 30 years to benefit needy individuals in the St. Louis Community. This significant honor, the 2018 Community Service Award, was bestowed upon them in the form of a special grant by Commerce Bank President and CEO, Robert S. Holmes.
Filling Hungry Bellies and Hungry Minds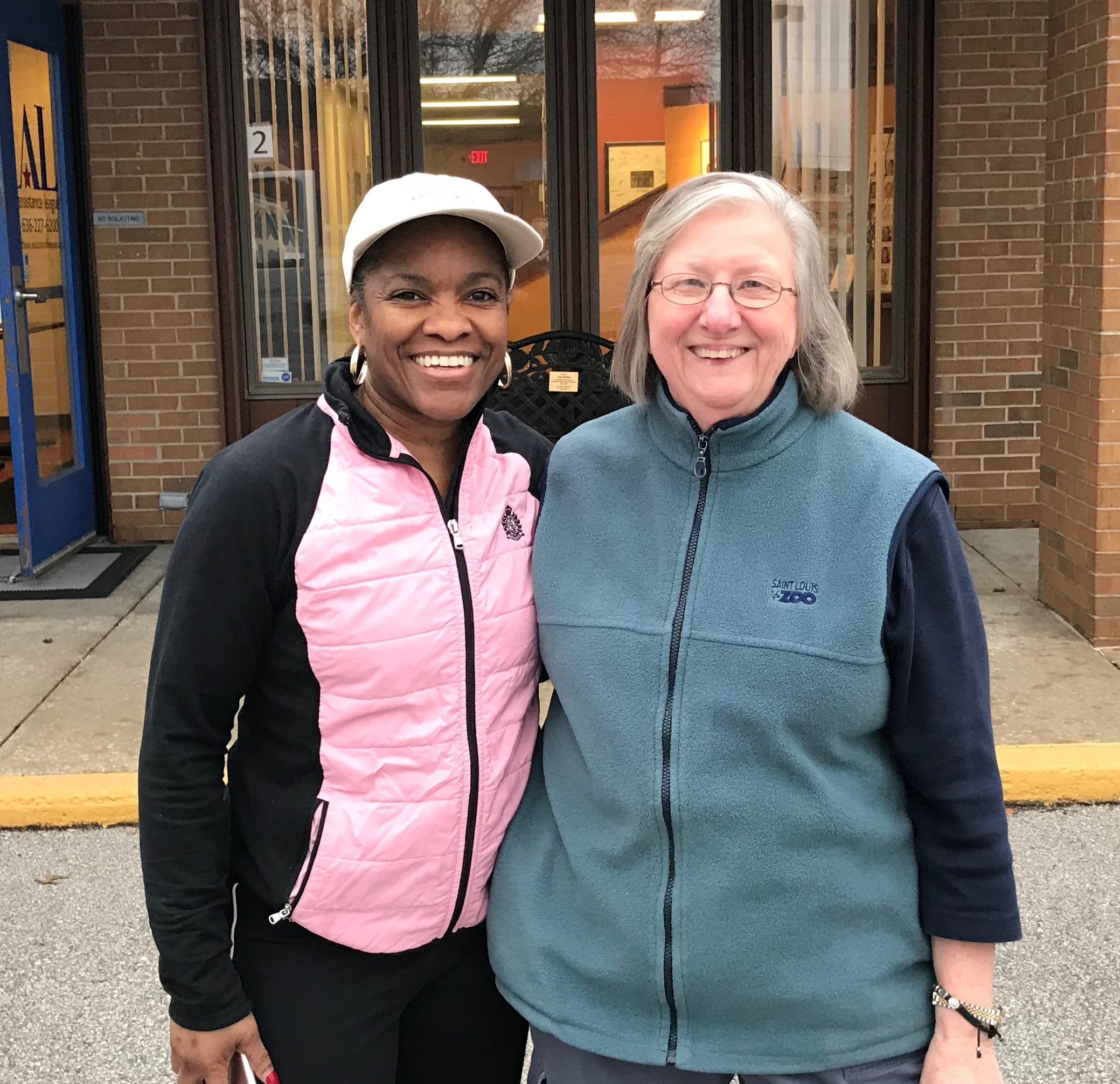 Imagine…..you come home one late afternoon and find three young children sitting on the front stoop of your home. You don't know them. What would you do? What would you think? As reported by the St. Louis REVIEW (1-11-18), this did happen to Kim Davis (pictured left with Barb Doering) in the Ville neighborhood of North St. Louis. A bit startled in finding the three of them firmly planted on her front step, Kim asked if she could help.
Operation School Bell® Wraps Up for 2017-18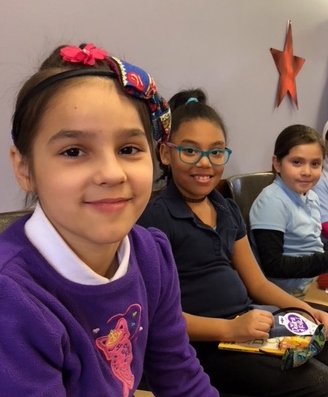 Operation School Bell had another great year of bringing smiles and a sense of pride to nearly 3,500 St. Louis area students at 29 schools who received crisp new uniforms during our 59 dressing days. In addition to the traditional uniform shirts, pants, fleece, socks, underwear, toothbrush and toothpaste--and the ever popular book of their choice--each child this year received a warm hat, gloves and a belt! Also new this year, Operation School Bell is providing the schools with extra clothing and hygiene kits to be available as needs arise.
Brown Bag Café Food Drive a Success!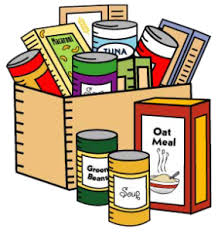 In fall of 2017, the Assistance League Outreach Committee received a unique request from social workers at Forest Park Community College. They were in need of non-perishable foods to help stock a new food pantry on campus called the Brown Bag Café. Outreach committee members got busy, went shopping and were able to fill the shelves of the Brown Bag Café before Thanksgiving!
"My best memory is receiving the keys to our new headquarters. After years of operating our programs in small rented quarters, we came together and raised the money needed to purchase a permanent home for this organization."
- Assistance League of St. Louis Volunteer