Assistance League Scholarship: A New Philanthropic Program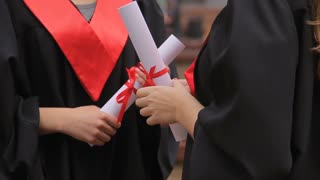 Assistance League Scholarship® is a new philanthropic program for the 2017-2018 fiscal year. Having been tested as a pilot project under Project ROSE since 2014, Assistance League Scholarship is designed to finance and implement scholarships for women in transition, women who want to improve their lives but are unable to do so on their own.
The impetus for the program was borne when Research & Development of Assistance League identified a need for helping women in the shelters that the organization serves. To address these needs Assistance League created the Scholarship Pilot Project. After it became clear that Assistance League needed help in formulating an effective program, they teamed up with members of the St. Louis Community College Foundation. This nonprofit Foundation selects students who are qualified and then guides them through the educational process. Assistance League funds the scholarships.
Chairman of the Scholarship Pilot Project, Marie Wiese, indicates that Assistance League is currently supporting ten students thru the STLCC Foundation. The cost of providing each scholarship is approximately $600 per semester with amounts varying according to individual needs. For those women who are not prepared for college level work, Assistance League has provided a chance for them to do remedial work and/or for completing the HiSET program (high school equivalency certificate) for the Assistance League Scholarship option. A grant for $2,500 was given to Women in Charge to provide materials and guidance to help these women qualify for the Assistance League Scholarship option.