Project ROSE
Raise Our Self Esteem
Can you imagine having to leave your home in the middle of the night to protect yourself or your children? Many women who seek the protection of a shelter do not even have their own shoes or a purse when they arrive. Project ROSE provides personal care items, clothing and household items for these women and their children. These items are delivered monthly to shelters by our own volunteers.

But these gift bags don't just provide personal necessities. They allow women to feel special once again. It's just a little self-esteem that Assistance League provides—self-esteem that helps the healing.For more information on ROSE, please contact us. You can also make a donation to Assistance League specifying ROSE anywhere on this site.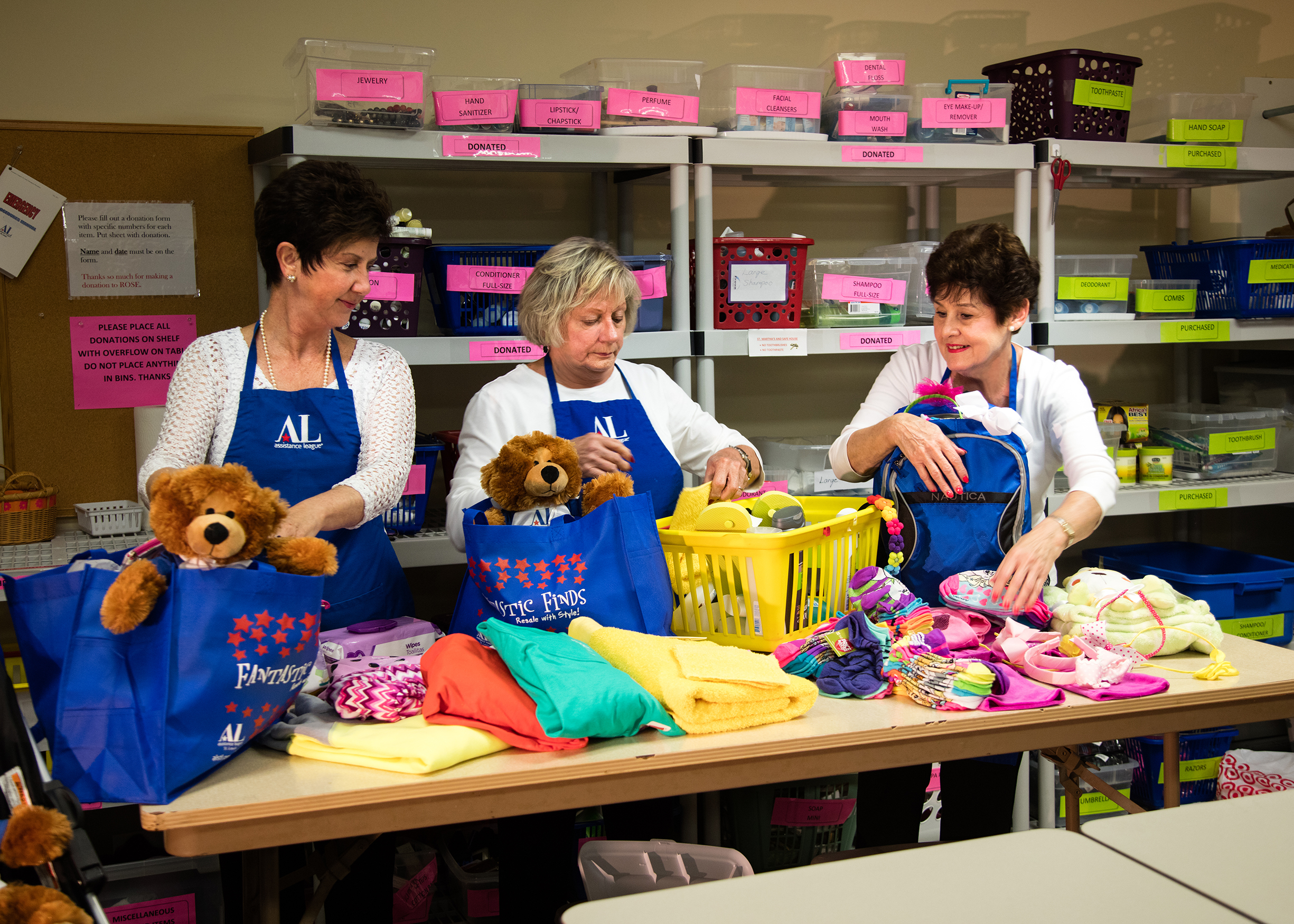 New ASK Kits Help Sexual Assault Victims
Always seeking more ways to serve our community, Assistance League of St. Louis is introducing several projects this year on a trial basis. One of these, through Project ROSE, is providing 40 Assault Survivor Kits (ASK®) on a monthly basis to the YWCA Women's Resource Center and its St. Louis Regional Sexual Assault Response Teams (SART). YWCA SART volunteers provide counseling, support, information and resources to sexual assault victims in local hospital emergency departments. Thanks to Project ROSE's ASK project, volunteers are now able to distribute kits containing much-needed clothing and personal care products to these victims in crisis. SART operates 24 hours a day, seven days a week, and serves more than 400 women a year.
Thanks to members of the 2015-16 Research and Development Committee who worked so hard to bring this project to fruition: Chairman Marilyn Panter; Sandy Johnson; Vicki Merz; Susan Peters; Treasurer Vicki Kearney; Vice President of Strategic Planning Marie Wiese; and Public Relations Chairman Jayne Foley. We couldn't do this wonderful work without the dedicated leadership of Project ROSE Chairman Linda McMillan and her team of faithful member volunteers who shop for, pack and deliver the kits each month.
The ASK project is a National Assistance League program. It will be evaluated over several years to determine whether it is fulfilling its intended purpose and is effectively meeting the needs of the St. Louis community.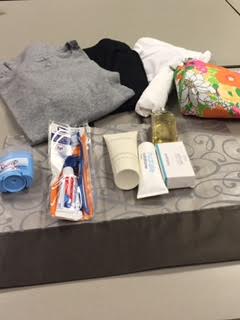 If a woman comes in to the shelter with nothing, she starts to think, "I probably should go back." The pink bags help a woman feel good about herself. They have personal hygiene items, new slippers and pajamas.
-from a shelter administrator