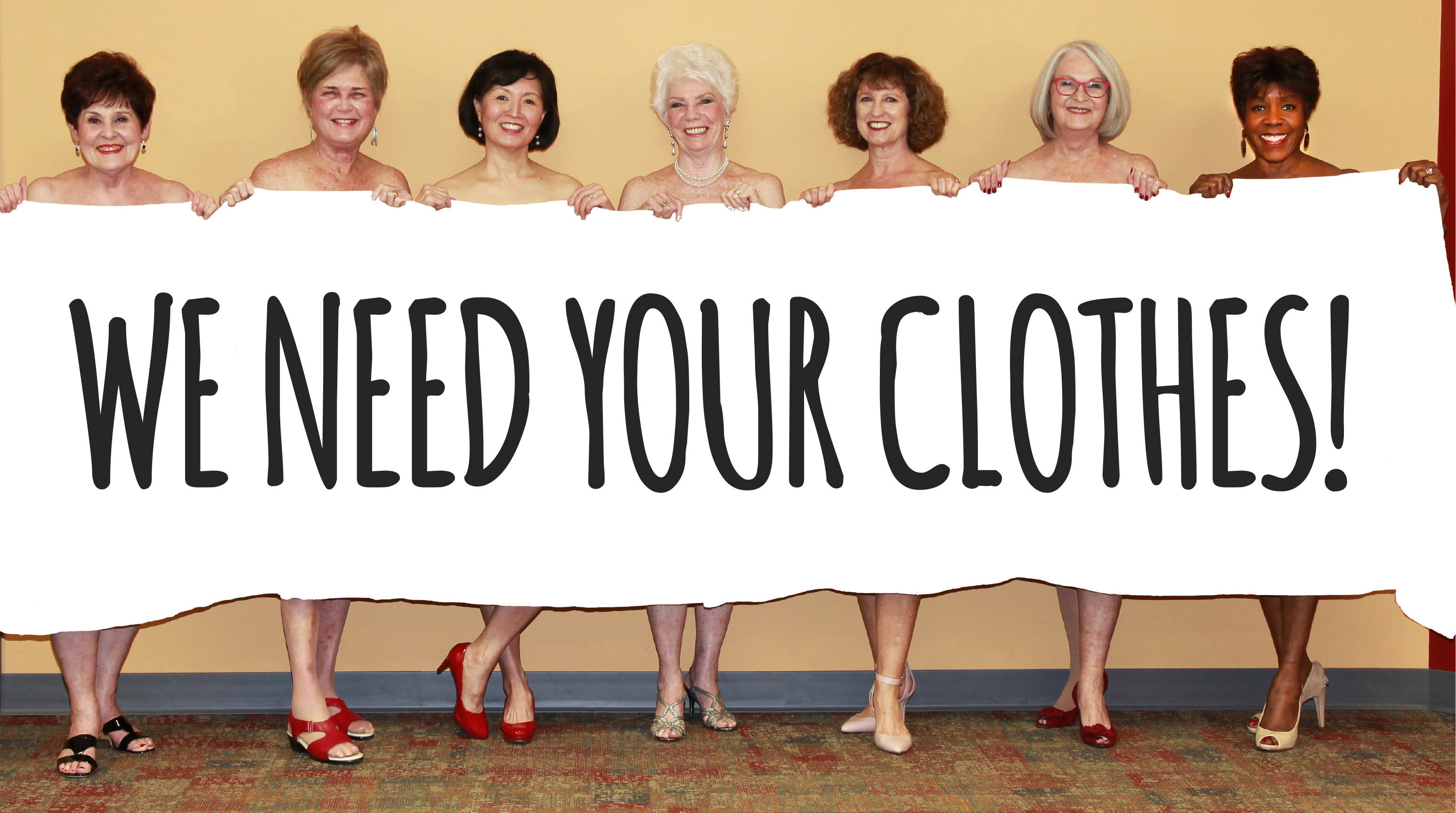 Fantastic Finds Resale Shop would not be successful without the generous donation of merchandise from our members, customers and the community. Whether you're cleaning out closets and drawers or moving, please consider Fantastic Finds for a tax-deductible donation of gently used items. Tax receipts will be provided. To arrange for someone to come and look at large furniture pieces you wish to donate, please call Fantastic Finds at 314-579-9500.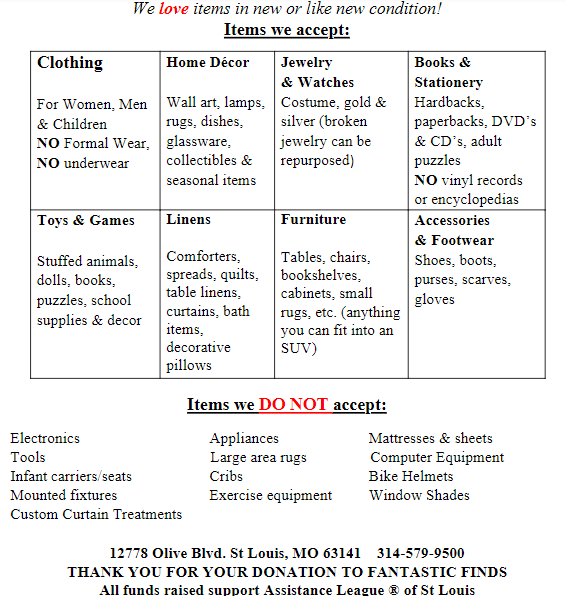 LOCATION

Bellerive Plaza
12778 Olive Blvd.
(Southwest corner of
Olive & Mason)
St. Louis MO 63141
314-579-9500

STORE HOURS

Tuesday 10:00 a.m. – 4:00 p.m.
Wednesday 10:00 a.m. – 4:00 p.m.
Thursday 10:00 a.m. – 4:00 p.m.
Friday 10:00 a.m. – 4:00 p.m.
Saturday 10:00 a.m. – 4:00 p.m.


View Map/Get Directions