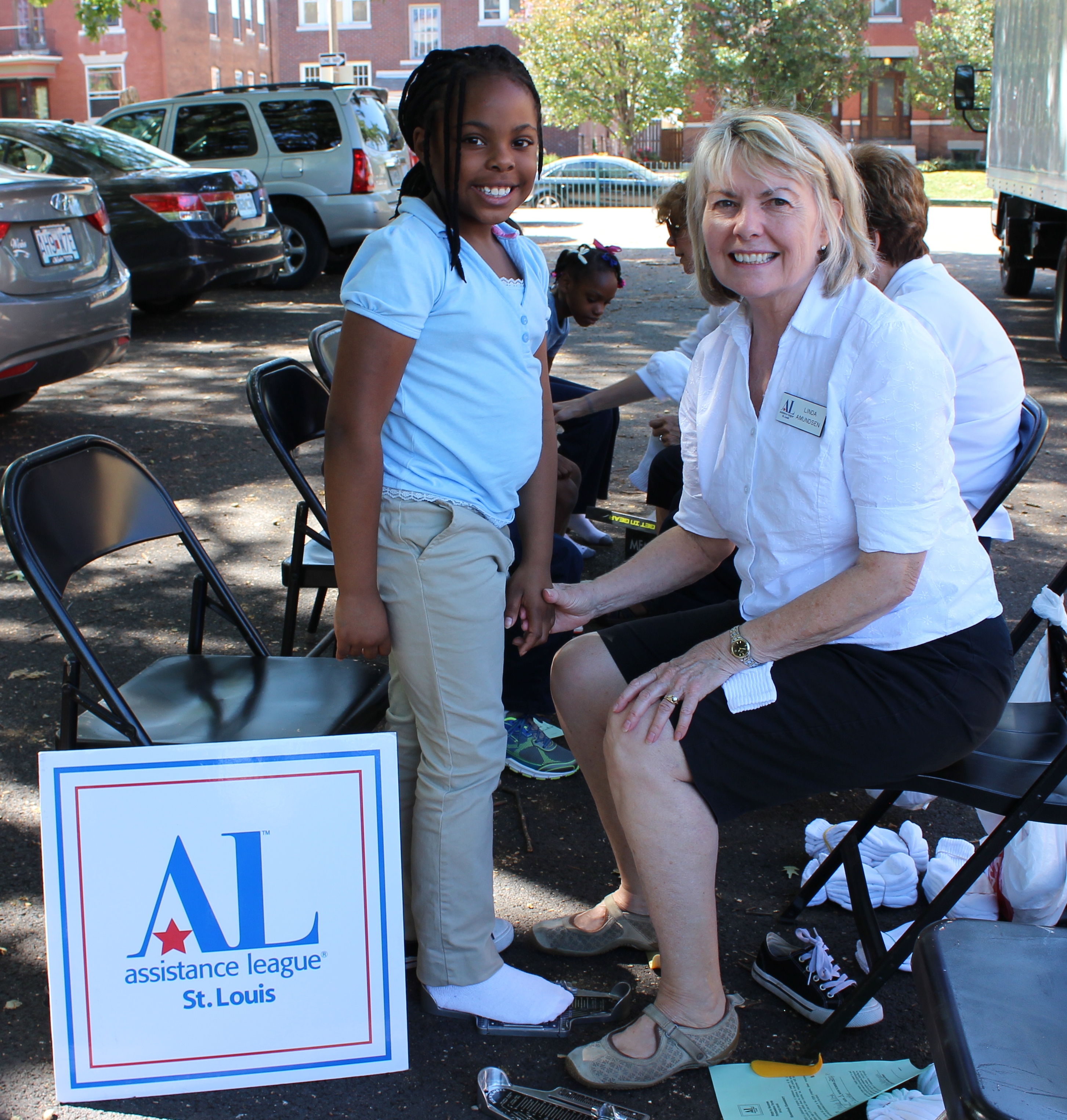 Assistance League volunteers have stepped up again this September to begin another year of providing new athletic shoes to students in need through the Steps to Success program. More than 1,700 deserving students in the Hazelwood, Jennings, Normandy, Ritenour, Riverview Gardens and St. Louis Public school districts were all smiles as they walked away with a brand new pair of colorful, well-fitting athletic shoes and two pairs of new socks.
Over the course of six days, dedicated volunteers logged over 925 hours as they worked hard to make sure each student received just the right shoes!
Steps to Success, in partnership with Shoe Carnival, fills a great community need in ensuring children arrive to school each day with cozy socks and properly-fitting shoes. Many thanks to our Assistance League volunteers, especially co-chairs Pam Bogosian and Rhonda Kindsvater, Shoe Carnival staff, and all of the school personnel who make this program so successful!