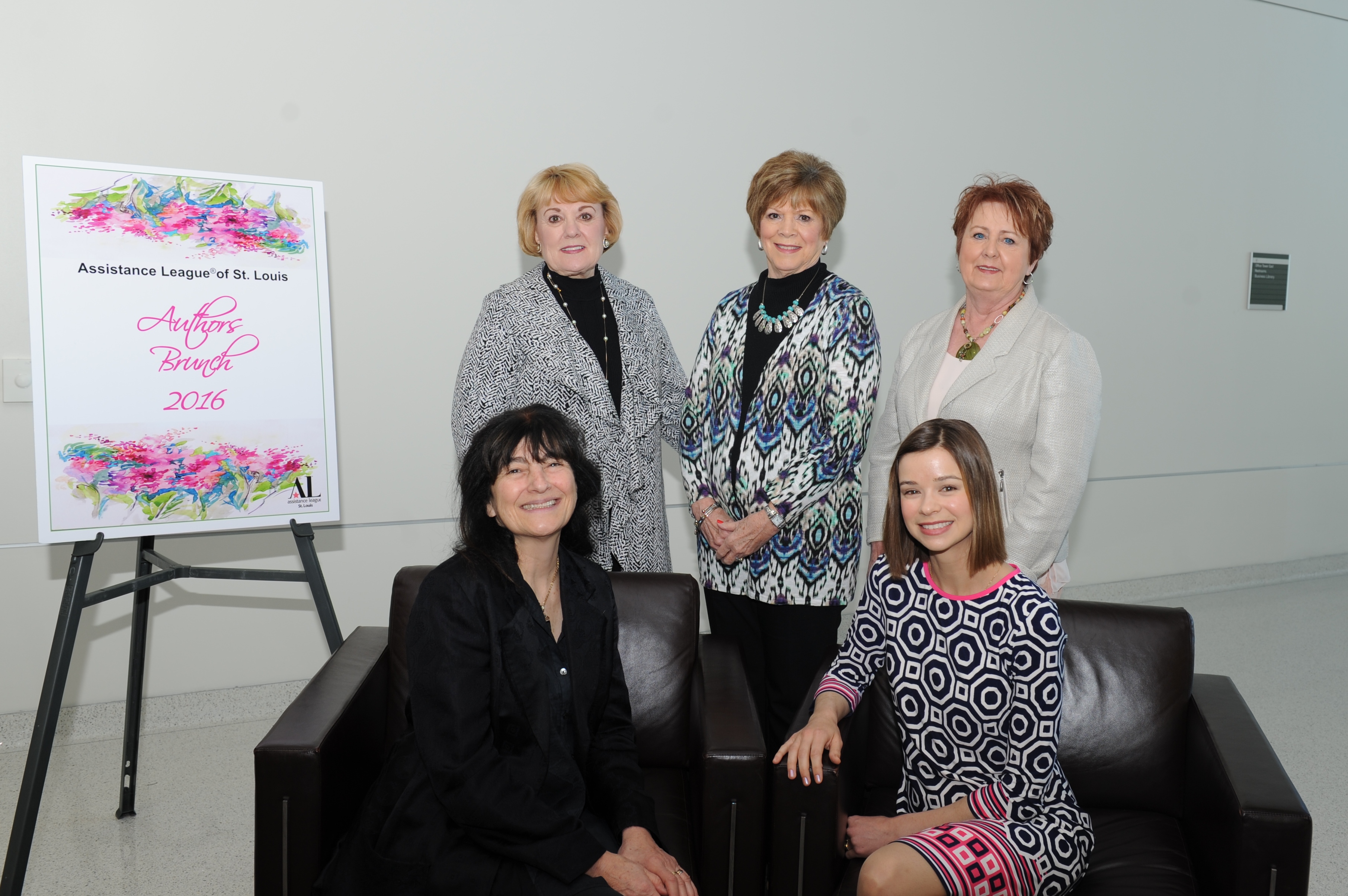 Culinary Professionals Ruth Reichl and Christina Lane Featured
Over 440 guests attended our 11th annual Assistance League of St. Louis Authors Brunch on Saturday, April 9, in support of the Assistance League philanthropic program ROSE (Raise Our Self Esteem), which provides personal care items, clothing and household items to several St. Louis area women's shelters.
After a meet-and-greet with the authors, guests enjoyed a sumptuous brunch in the dramatic soaring glass atrium of the Edward Jones Headquarters. Guests also enjoyed the opportunity to purchase a chance to win one of 18 beautiful opportunity baskets. Christina Lane's cookbooks and Ruth Reichl's memoirs and novels were also available for purchase.
To see more photos and read what Ladue News wrote about our Authors Brunch click HERE and go to pages 17, 20 and 21.
.
Following brunch, authors Ruth Reichl and Christina Lane entertained guests with lively and introspective stories about their life journeys which led them to their careers in the culinary arts. Christina harkened back to her Great Aunt Rose who owned a legendary restaurant in her hometown in Texas, renowned for its famous hamburgers. Ruth Reichl recounted stories of her coming-of-age years in Berkley, California, and her rise to become the food critic of the New York Times. Stories of her donning eccentric costumes to hide her identity from the New York restauranteurs captivated all.
Following the presentations, the authors greeted guests and happily signed copies of their books.
Thanks to all our member volunteers who worked so diligently to create and execute this event, to Brandon Bishop, our Assistance League photographer, and to all our guests whose generosity and spirit made this event an overwhelming success.