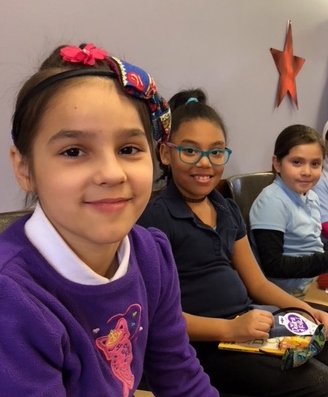 Operation School Bell had another great year of bringing smiles and a sense of pride to nearly 3,500 St. Louis area students at 29 schools who received crisp new uniforms during our 59 dressing days. In addition to the traditional uniform shirts, pants, fleece, socks, underwear, toothbrush and toothpaste--and the ever popular book of their choice--each child this year received a warm hat, gloves and a belt! Also new this year, Operation School Bell is providing the schools with extra clothing and hygiene kits to be available as needs arise.
Thanks to the many Assistance League volunteers, headed by Operation School Bell Chairman Pam Bogosian, as well as the school teachers and administrators who made the program run so smoothly. More than 5,500 volunteer hours were given to Operation School Bell this year!
Click HERE to watch Operation School Bell in action!