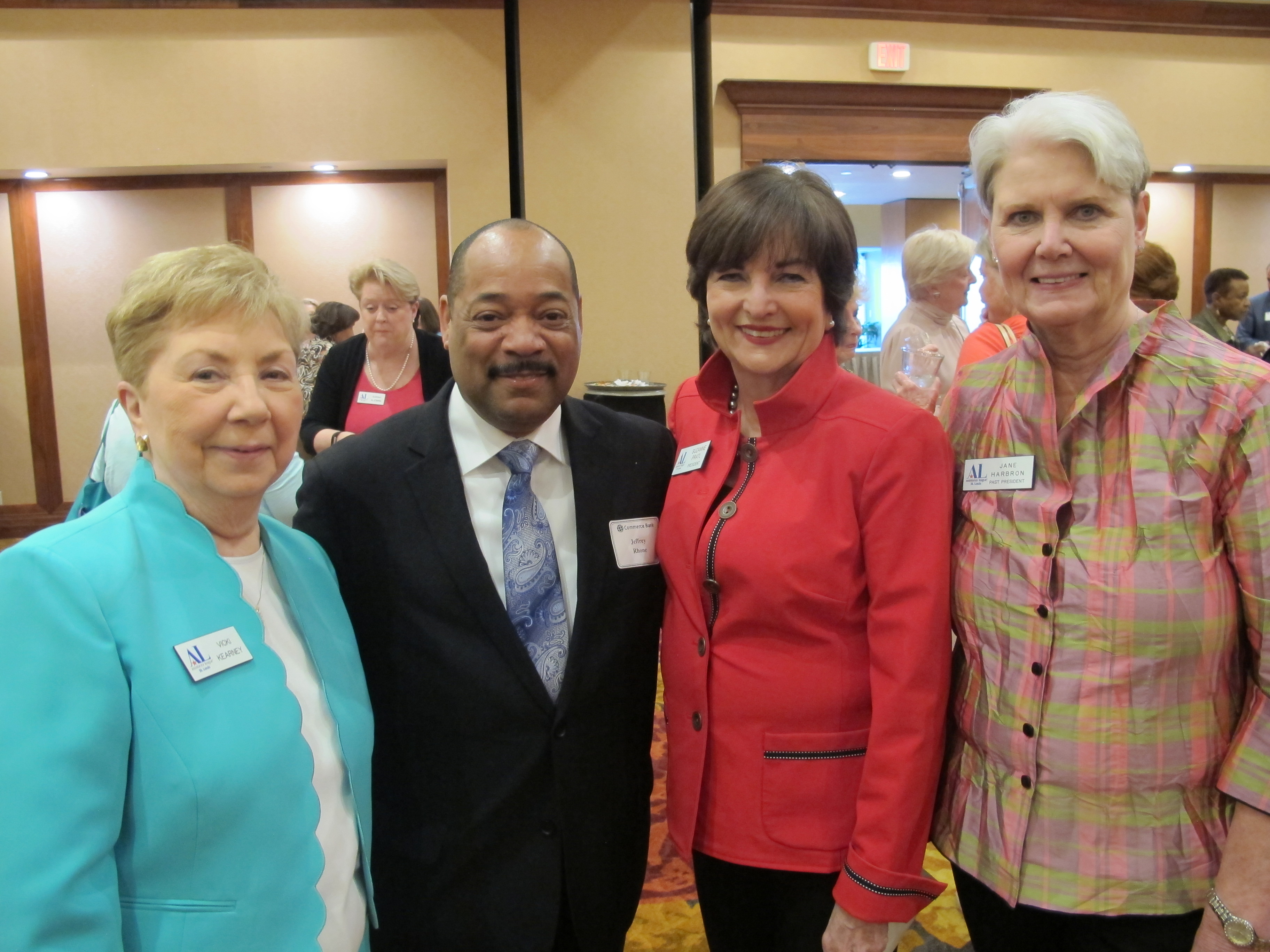 On April 12, Assistance League of St. Louis was recognized for the immeasurable contributions it has made over the past 30 years to benefit needy individuals in the St. Louis Community. This significant honor, the 2018 Community Service Award, was bestowed upon them in the form of a special grant by Commerce Bank President and CEO, Robert S. Holmes.
The grant, funded by the William T. Kemper Foundation-Commerce Bank, Trustee, and the Commerce Bancshares Foundation, was made to honor the 500+ volunteers of Assistance League and to benefit Operation School Bell.® Suzanne Pratl, President of Assistance League of St. Louis, accepted the award in honor of the members of Assistance League.
In recognition of Assistance League's many years of care and compassion in enhancing the lives of others, Sylvia Jackson, Executive Director of The Women's Safe House, Jeffrey Rhone, Director of Family and Community Engagement with St. Louis Public Schools, and Judge Jimmie Edwards, Director of Public Safety with City of St. Louis, related their organization's experiences and relationships in interacting with Assistance League. As Judge Jimmie Edwards summed up their comments and his observations of Assistance League's involvement, he said, "Assistance League contributes in so many capacities in helping men, women and children in our community. But as I see it, they are the ones tilling the ground where dreams and goals can take hold!"
After the award presentations, hosted by Angela L Schreck, Senior Vice President of Commerce Bank, Woodsmill, a beautiful reception was sponsored by Commerce Bank at the DoubleTree by Hilton Hotel in Chesterfield for Assistance League members and guests.