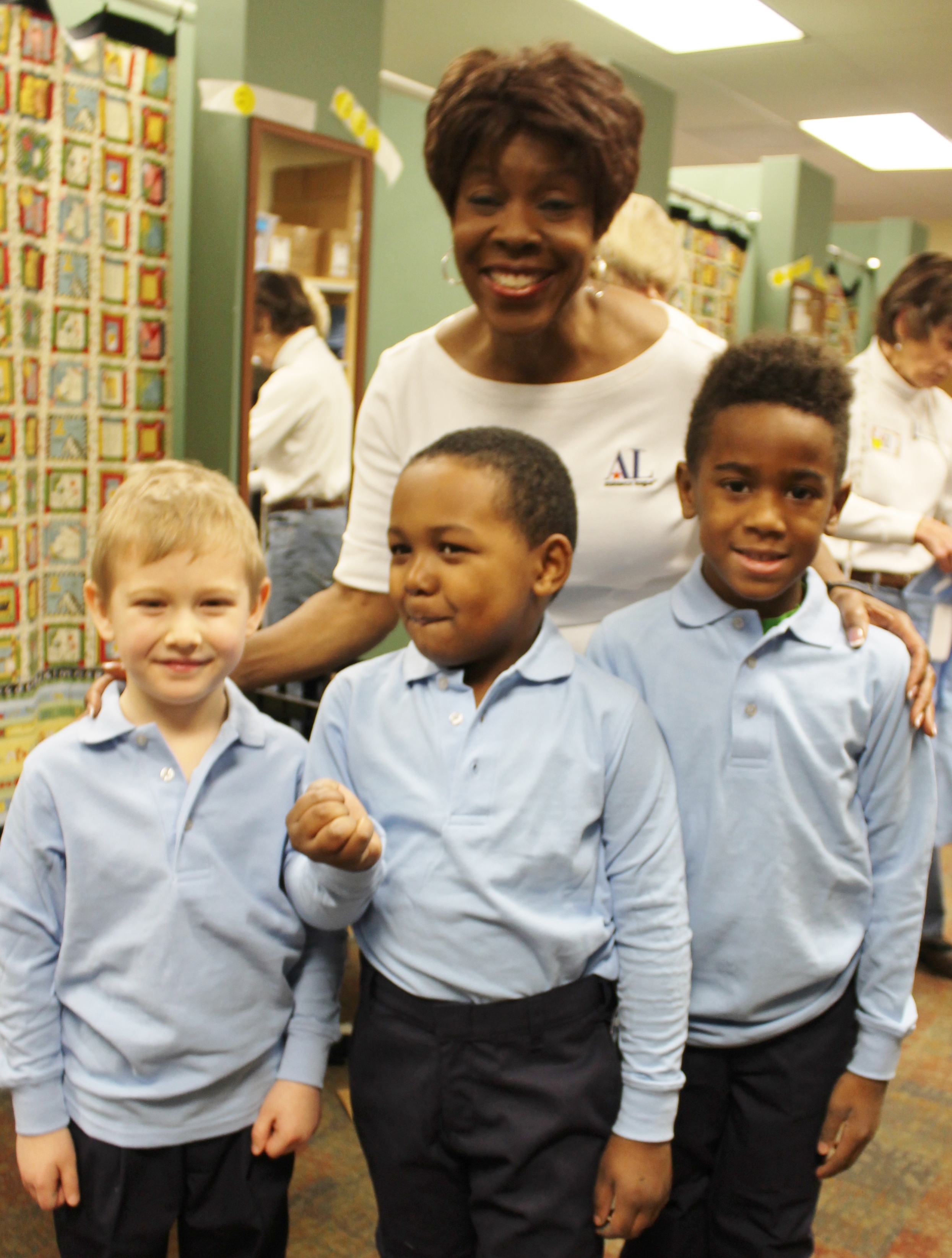 Assistance League of St. Louis President Roxie Randolph, surrounded by Woerner Elementary School children getting new school uniforms, starred in a feature story and video filmed by the St. Louis Business Journal. Both appeared on the Business Journal's website on January 24, with the print edition on newsstands January 25. St. Louis Business Journal subscribers can find the video and feature article on their website.
Annually, the newspaper includes profiles on the region's unique individuals in its "St. Louis Character" feature. The "Character" video on Roxie includes questions about her corporate career, upbringing and the reasons behind her decision to join a nonprofit organization that touches the lives of 44,000 St. Louisans annually.
The printed article includes details of her family life and college years, when she earned a bachelor's degree in mathematics with a minor in physics. It also touches on her experiences as a NASA programmer and as an engineer at AT&T, where she retired after 20 years. The Q&A sidebar details the benefits of Assistance League programs. It also includes Roxie's career advice and information about her hobbies and interest in the performing arts.