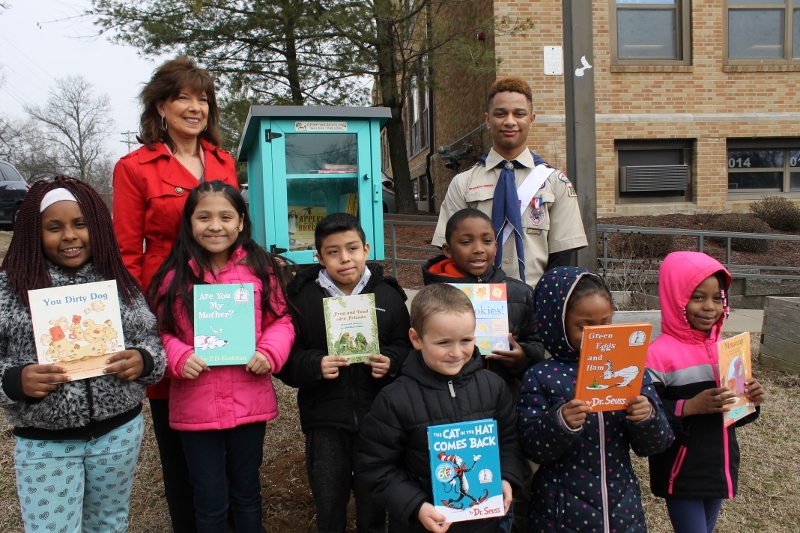 On March 1, Ritenour School District's Iveland Elementary School conducted a ribbon-cutting for one of six new Little Libraries being installed by Assistance League of St. Louis in the district. Sue Long (top left), Chairman of Assistance League's program Books from Friends, and Eagle Scout Elijah Edwards, the Parkway South High School senior who had the idea to build the first little library as part of his Eagle Scout requirements, were there to celebrate with students and other Assistance League leaders.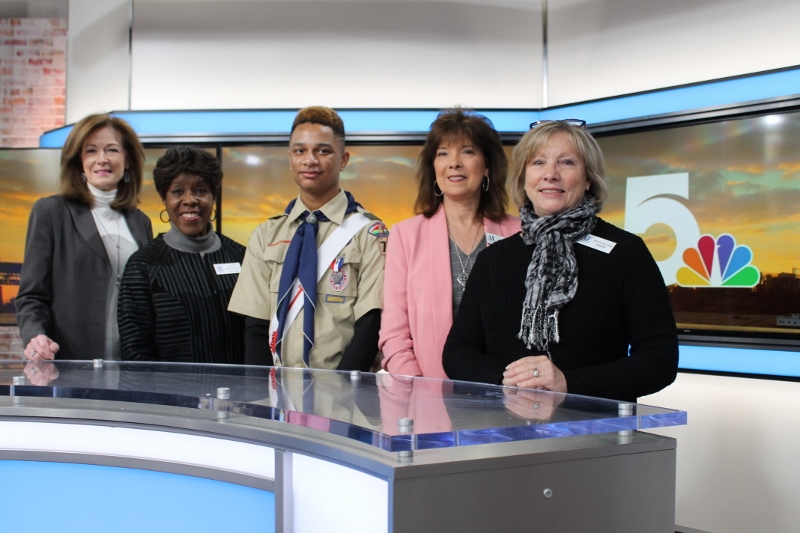 Following the ribbon-cutting, KSDK Anchorwoman Kay Quinn (far left) conducted a studio interview about the project with Assistance League leaders and Elijah. Next to Kay Quinn (from left) are Assistance League President Roxie Randolph, Elijah, and Chair and Vice Chair of the Assistance League's Books from Friends program, Sue Long and Ruth Ellen Barr.
Assistance League volunteers will keep these little libraries stocked with books that children and members of the local community can borrow or keep to take home. Through this program, Assistance League volunteers have conducted school book fairs across St. Louis, providing free books, reading sessions and literacy activities to hundreds of students. Assistance League is on its way to meeting its goal of providing 12,000 books to aspiring readers.