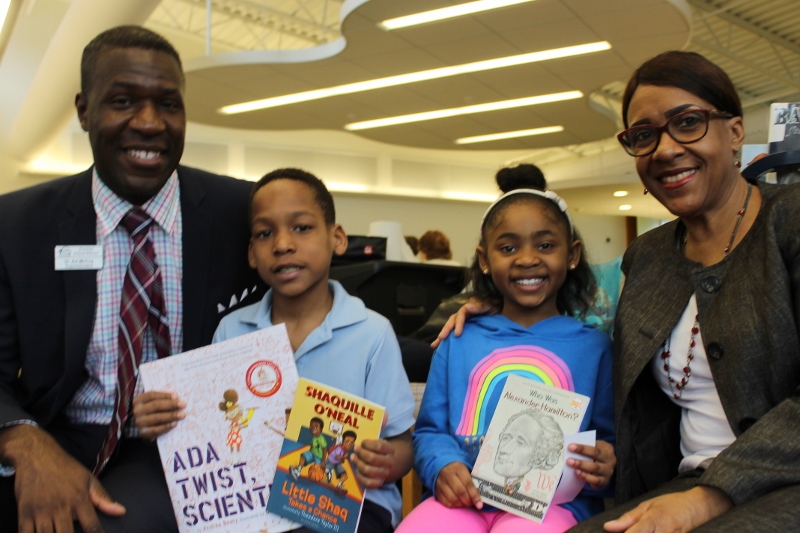 Art McCoy, Ph.D., Superintendent of Schools, and Gwendolyn Diggs, Assistant Superintendent, Jennings School District, joined students at Northview Elementary School for a recent Assistance League of St. Louis book fair.
Assistance League volunteers, including President-Elect Jane Harbron, pictured below, read to students and helped them select books to take home. They also staged a puppet show for preschoolers.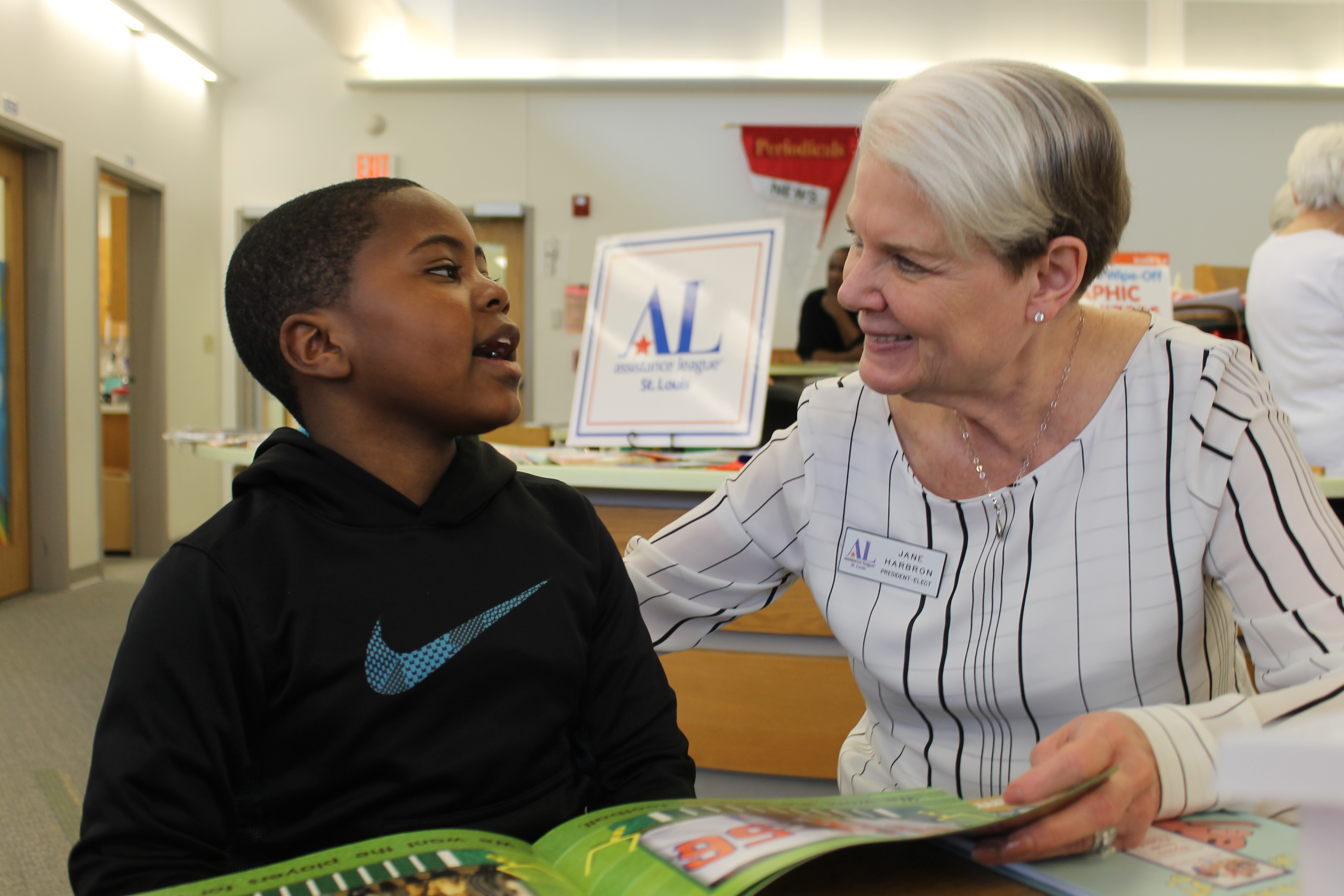 Assistant League volunteers have conducted school book fairs across St. Louis, providing free books, reading sessions and literacy activities to hundreds of students. Assistance League is on its way to meeting its goal of providing 12,000 books to aspiring readers as part of its Books from Friends program.