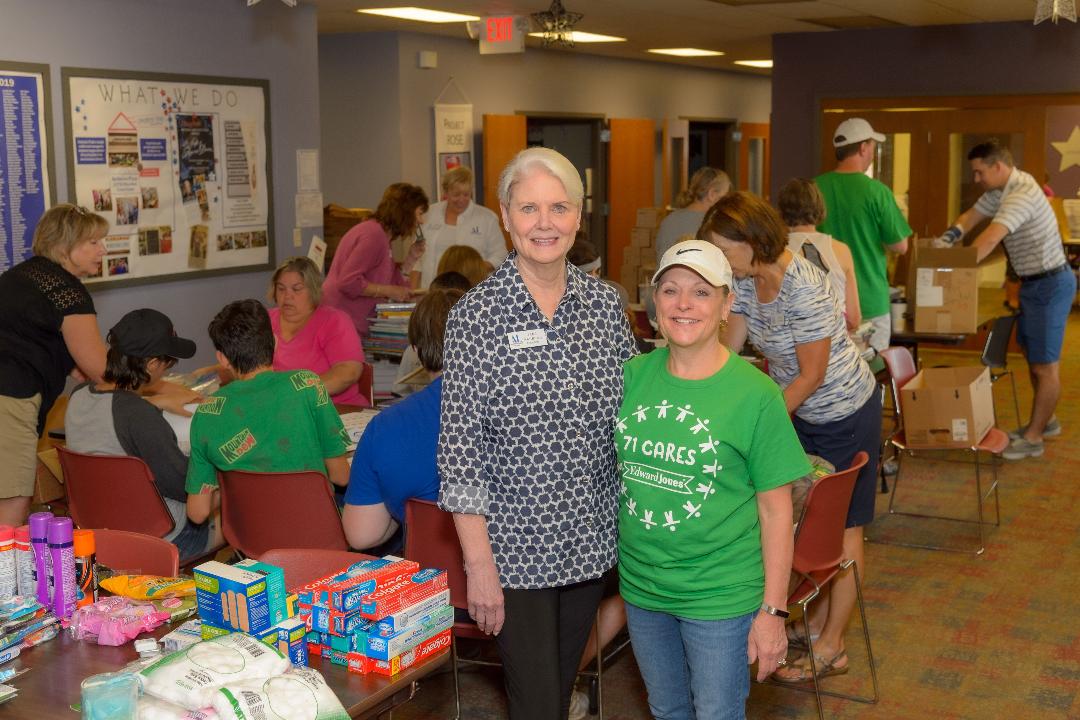 EDWARD JONES VOLUNTEERS AND ALSL MEMBERS LABEL AND SORT HUNDREDS OF BOOKS FOR ASPIRING READERS
Assistance League President Jane Harbron (left), and leader of Edward Jones book drive Margie Bittner were among the many Edward Jones' Region 71 employees and Assistance League members to label, count and sort books at Assistance League of St. Louis' Ellisville headquarters on August 3. From July 1-31, West County area Edward Jones employees collected 18 boxes of books donated by community members and clients at 70 Edward Jones branches. These Edward Jones employees delivered the books to Assistance League's Books from Friends program. Assistance League has provided 15,000 books to aspiring readers and has established Little Community Libraries in Ritenour School District's six elementary schools.
For almost a century, Edward Jones has brought its unique brand of service to communities across the country. Headquartered in St. Louis, Edward Jones has experienced remarkable growth – with revenue rising from $16 million in 1977 to more than $8 billion annually. With more than 14,000 branch offices and 18,000 financial advisors in all 50 states and through its affiliate in Canada, Edward Jones was named to FORTUNE magazine's 2019 list of the World's Most Admired Companies.