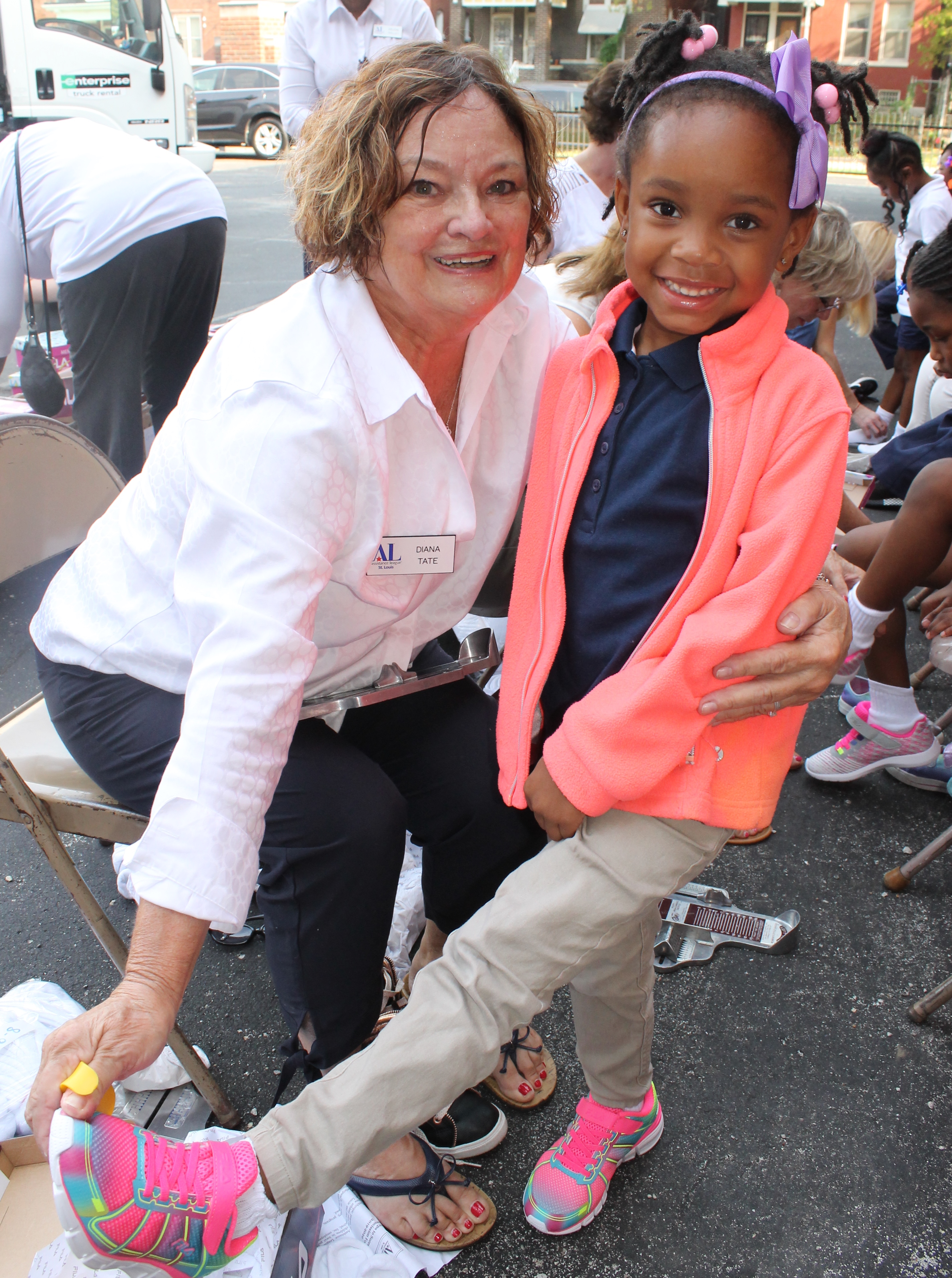 Assistance League Member Diana Tate (left), of Ballwin, and Arlene Holley, (below) of Creve Coeur, joined 22 other Assistance League of St. Louis volunteers on Tuesday, Sept. 10, to fit deserving Hamilton Elementary School kindergarten through fourth graders with new athletic shoes and three pair of socks. Fittings happen annually in the fall and spring—bringing children who are wearing incorrect shoe sizes or shoes that allow their feet to get wet and cold greater comfort and improved self-esteem.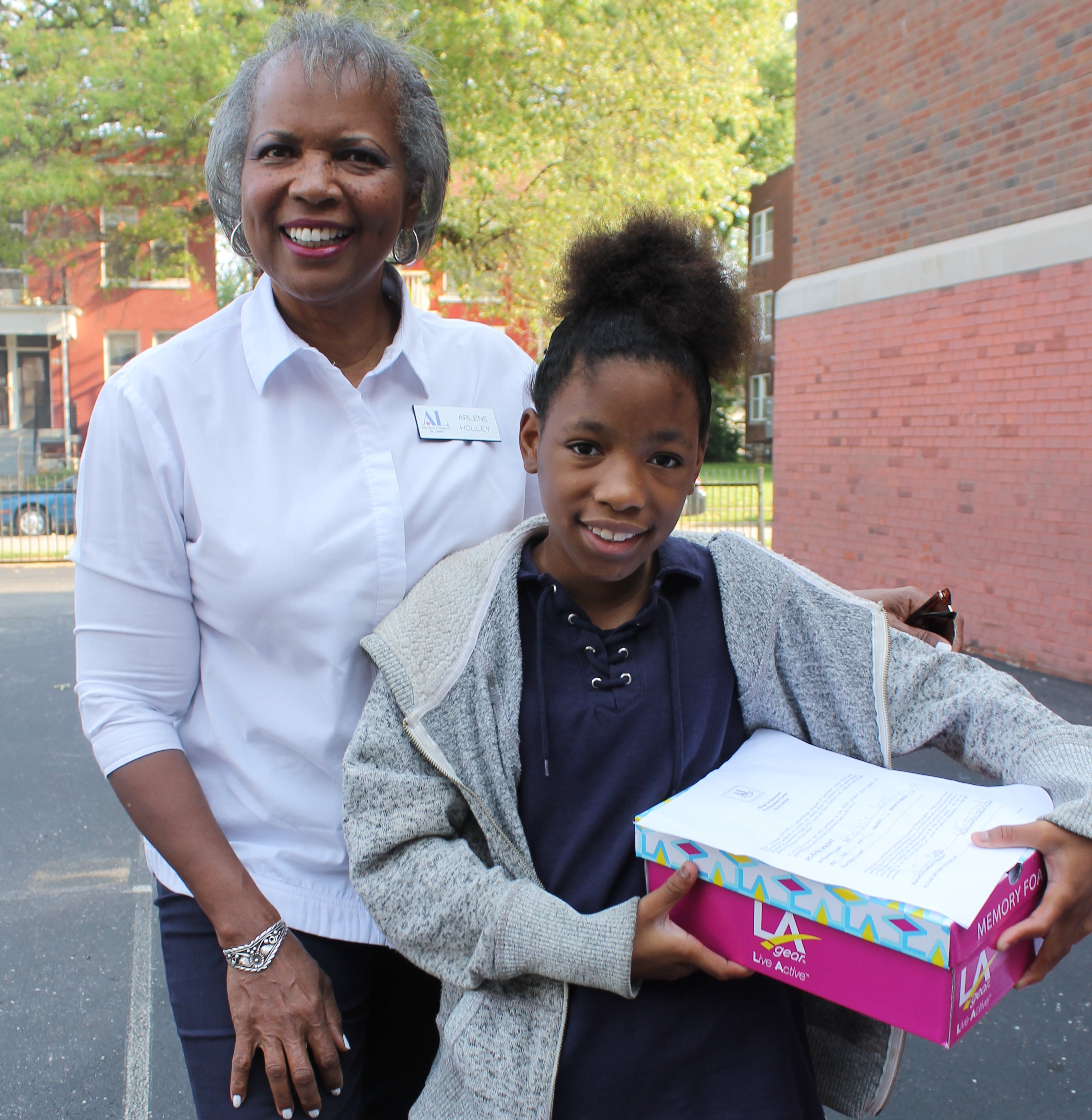 During the 2018-2019 season, Assistance League volunteers visited two agencies and 36 schools in 8 school districts—providing 4,011 St. Louis area school children with new athletic shoes and socks.

Each fitting day, 20 to 30 Assistance League volunteers travel to three elementary schools to fit school children with a pair of the latest styles and colors in athletic shoes. Assistance League's philanthropic partner, Shoe Carnival, provides two or three employees who work alongside Assistance League volunteers each fitting day.