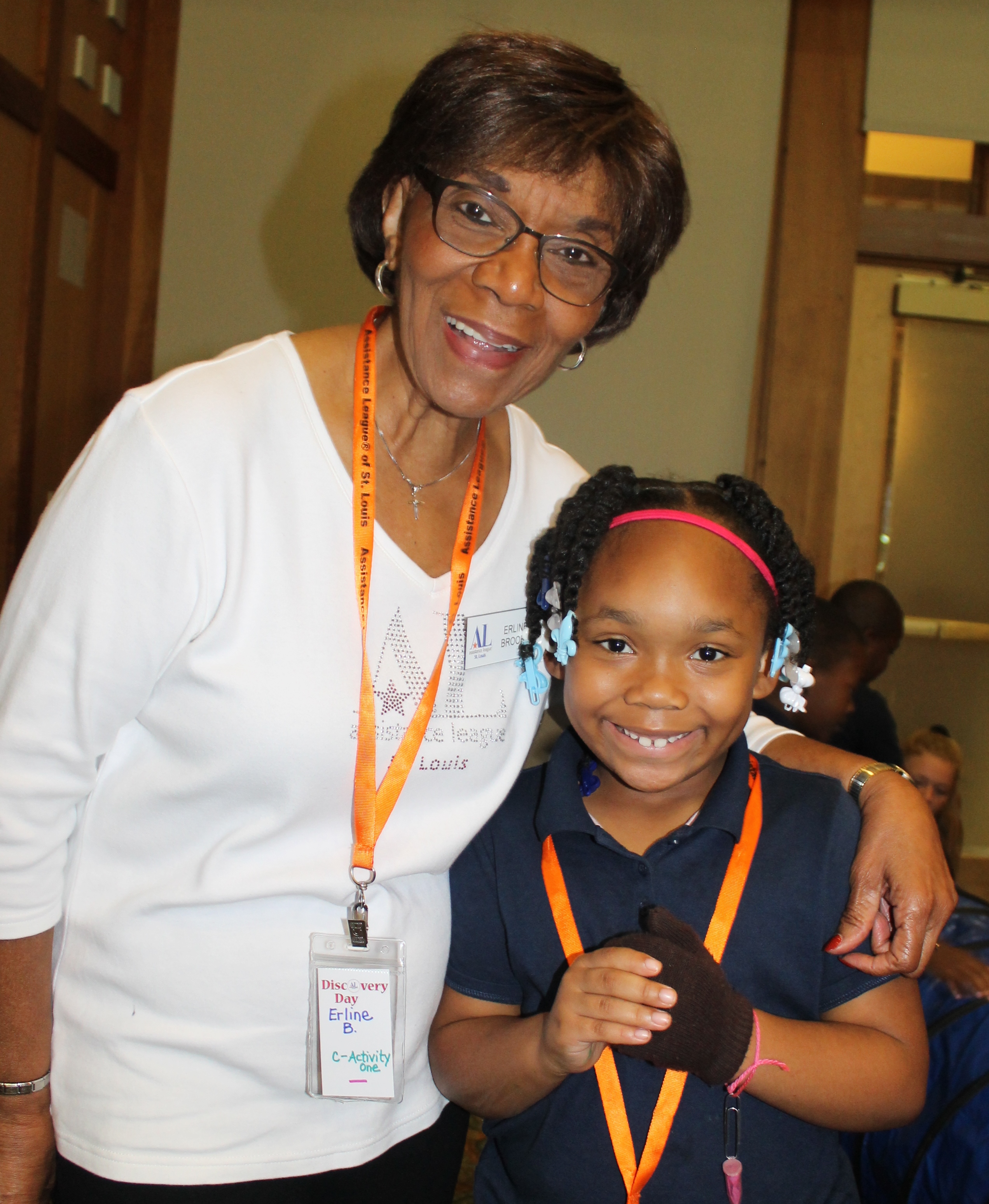 At Assistance League of St. Louis' fourth annual Discovery Day, 60 volunteers (Erline Brooks shown left) brought 120 deserving 1st through 4th grade Jennings Fairview Primary School students to the Saint Louis Zoo. The students were fitted for new athletic shoes and socks, and also participated in a fun dance exercise in their new shoes.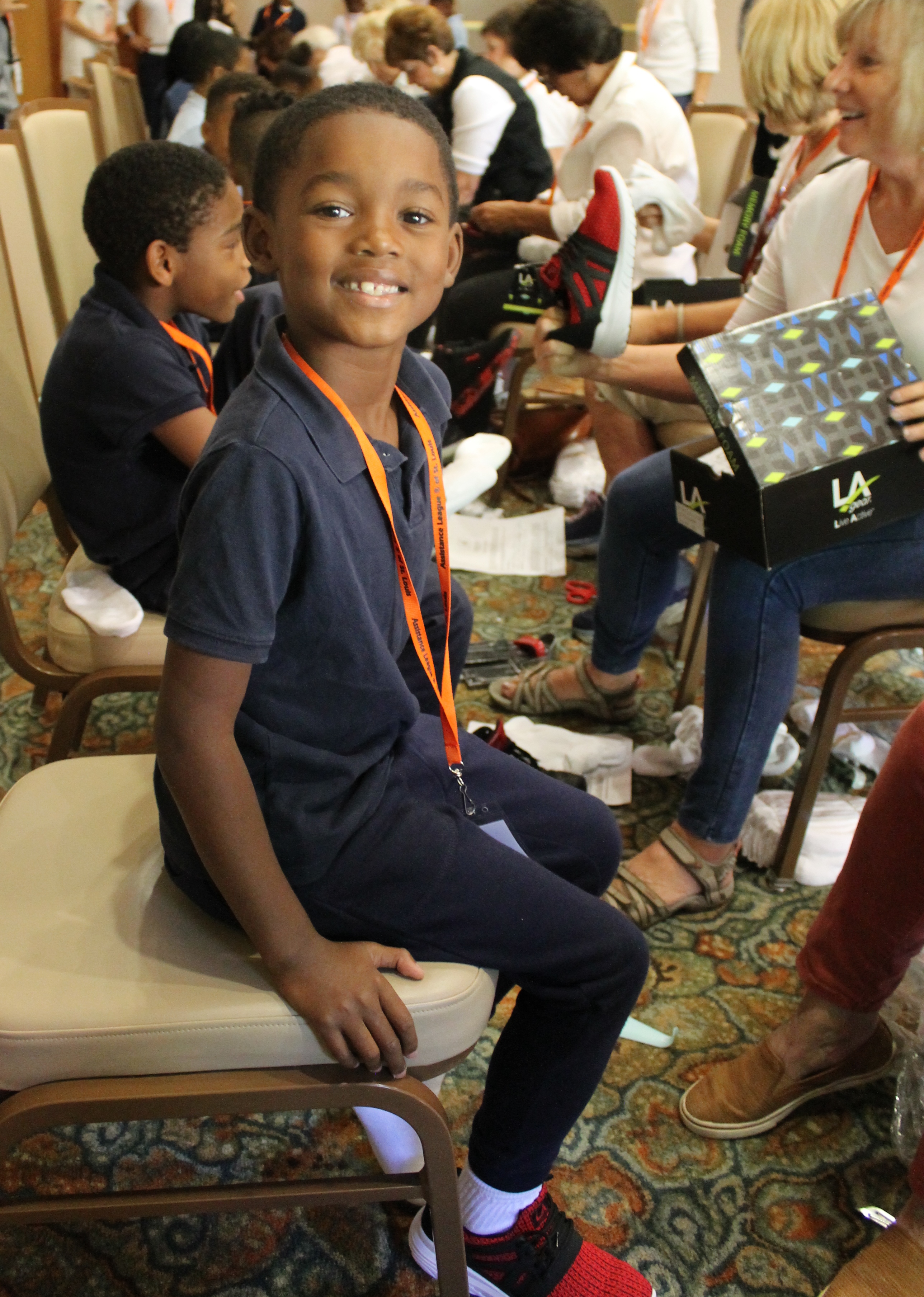 They learned about pollination from a Zoo interpreter in a bee costume who led students in a bee obstacle course and a bee waggle dance. Students also visited the Stingrays, the pollinator garden and the Zoo's Bayer Insectarium and took a ride on the train.

Watch the Fox 2 News coverage here.