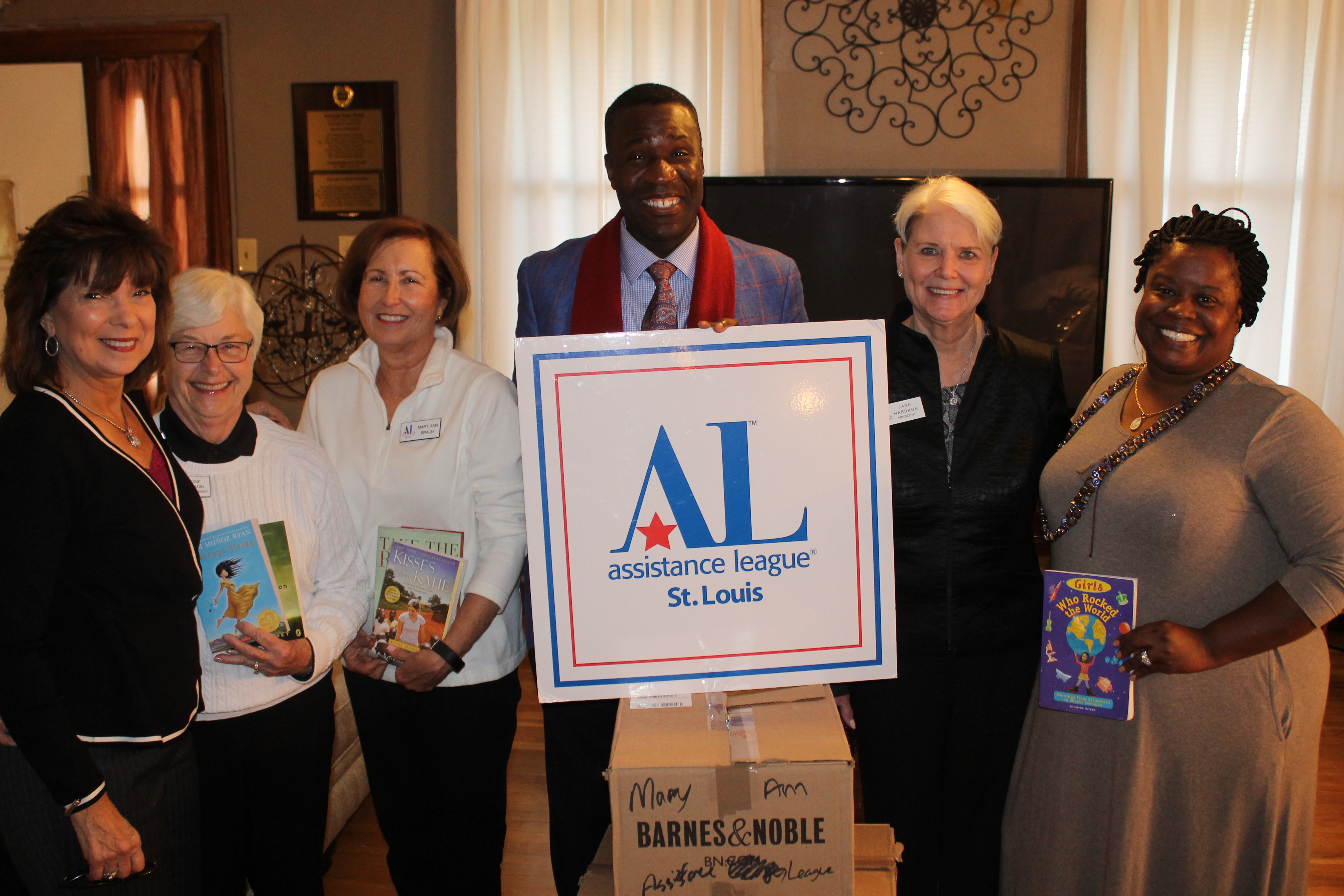 Four Assistance League of St. Louis volunteers on Nov. 7 joined Superintendent of Jennings School District Dr. Art McCoy to deliver 100 books of each student's choice to Hope House I and Hope House 2. Both houses were established by the Jennings School District for students who are in transition or homeless. The group visited homes managed by House Parents Pam Price and Tanisha Blocker. (Pictured above, from left, are Assistance League volunteers Sue Long, Rosie Saladin and Mary Ann Braun with Jennings Superintendent Dr. Art McCoy, Assistance League President Jane Harbron and House Parent Pam Price.)

"We opened two Hope Houses because we believed it was essential to make sure that these children had the support that they needed to be successful not just in school, but in life," said Dr. McCoy. "Many students just need a place to stay until the crises in their families are resolved. But they can have a home at Hope House throughout their school years. Assistance League's gift of books is very much appreciated and reflects the community support we've received to make these homes great places for our children."

Up to 12 students, ranging in age from 5 to 18, can live in the two houses. Each child's stay is overseen by a foster care management team from the Children's Division of the State of Missouri Department of Social Services. While receiving help with homework, group and individual therapy and the comfort of a safe well-appointed home, children can also enjoy making crafts and decorating for holidays. Completing basic chores earns the children points toward special treats. Assistance League volunteers conduct school book festivals across St. Louis, providing free books, reading sessions and literacy activities to thousands of deserving students.