West County Barnes & Noble Book Fair by Phone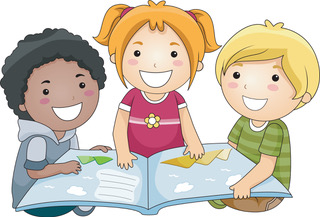 Assistance League of St. Louis members partnered with West County Barnes & Noble the weekend of May 1-3 for a first-time Book Fair by phone. Over the three days of the fair, ALSTL members called in to West County B&N, where their knowledgeable staff of "personal shoppers" helped members select age- and grade-appropriate books for school children. Staff provided callers with an appropriate book list recommended by educators. Books were selected from the list or members could purchase gift cards instead. Members selected 225 books and purchased $2,400 in gift cards for a total of 1,000 new books for the St. Louis Urban League's Back-to-School Expo.
After the book fair, Barnes & Noble staff sorted all the books by grade level, affixed an ALSTL label to each one and sanitized the books and shipping boxes. B&N will send the boxes to a designated location for the Urban League's Expo.
ALSTL is very proud to have a long-standing community partnership with West County Barnes & Noble. For several years, West County B&N has invited ALSTL to hold a very successful in-store Holiday Book Fair and Book Drive. These fairs have enabled ALSTL to donate thousands of books to our community's most deserving children and young adults. We are very appreciative of this additional unique and generous Book Fair by phone during the coronavirus pandemic.