Assistance League of St. Louis cares deeply about the health and safety of everyone we help and all of our 500-plus volunteers. While we have operated since the beginning of the pandemic with limitations as dictated by conditions and local regulations, we have found ways to continue safely responding to community needs through our various philanthropic programs. Consider the following examples: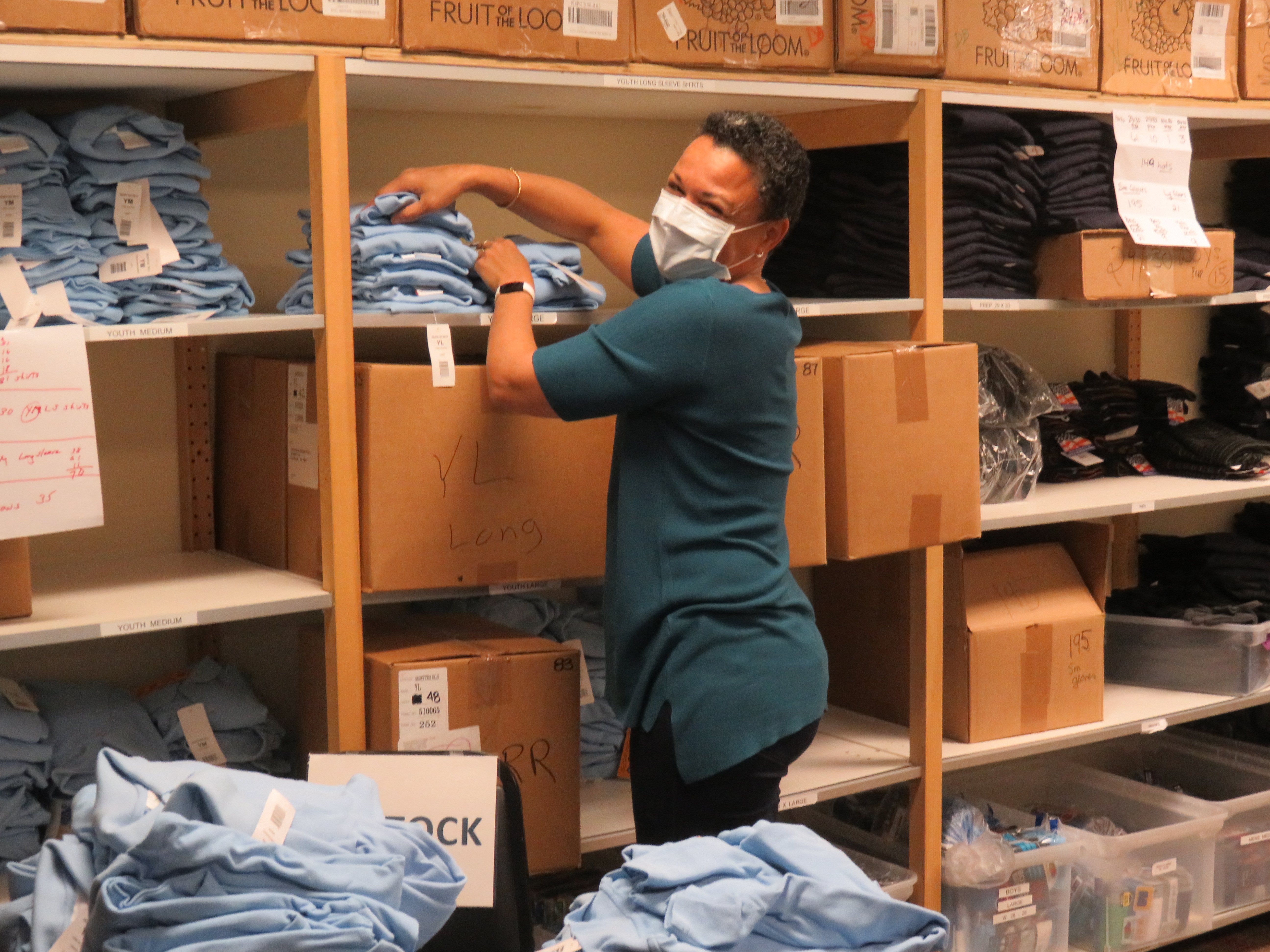 • In fiscal 2019-2020, we served 6,690 elementary school students in 37 schools-- fitting and providing uniforms and 22 total clothing and hygiene items – plus age-appropriate books. Through this program, we have established 21closets in Saint Louis Public Schools, where most instruction is fully online. We continue to provide year-round clothing, shoes, coats and other necessities. During Covid-19, we have filled closets to Saint Louis Public School instructional support centers where students are present. This fall, we opened three more closets—one in St. Louis city schools and two in Jennings School District, where children are learning in-person and wearing uniforms. We are also supplying districts with dental kits, socks and other necessities.
• In the last year, we visited 39 schools in 7 school districts to fit and deliver shoes and socks to 3,741 school children. Now we are providing vouchers to families so that they can purchase shoes for their children. Approximately 2,300 vouchers went out this fall to 27 schools to be sent to the homes of deserving students. In addition,16,000 socks went to Saint Louis Public Schools to give to students.
• Our volunteers purchase, package and deliver gift bags with clothing and personal care items to 6 area crisis shelters and agencies and to sexual assault survivors. In 2019-2020, we served 1,777 women and children in shelters. That work is socially distanced and continues unchanged.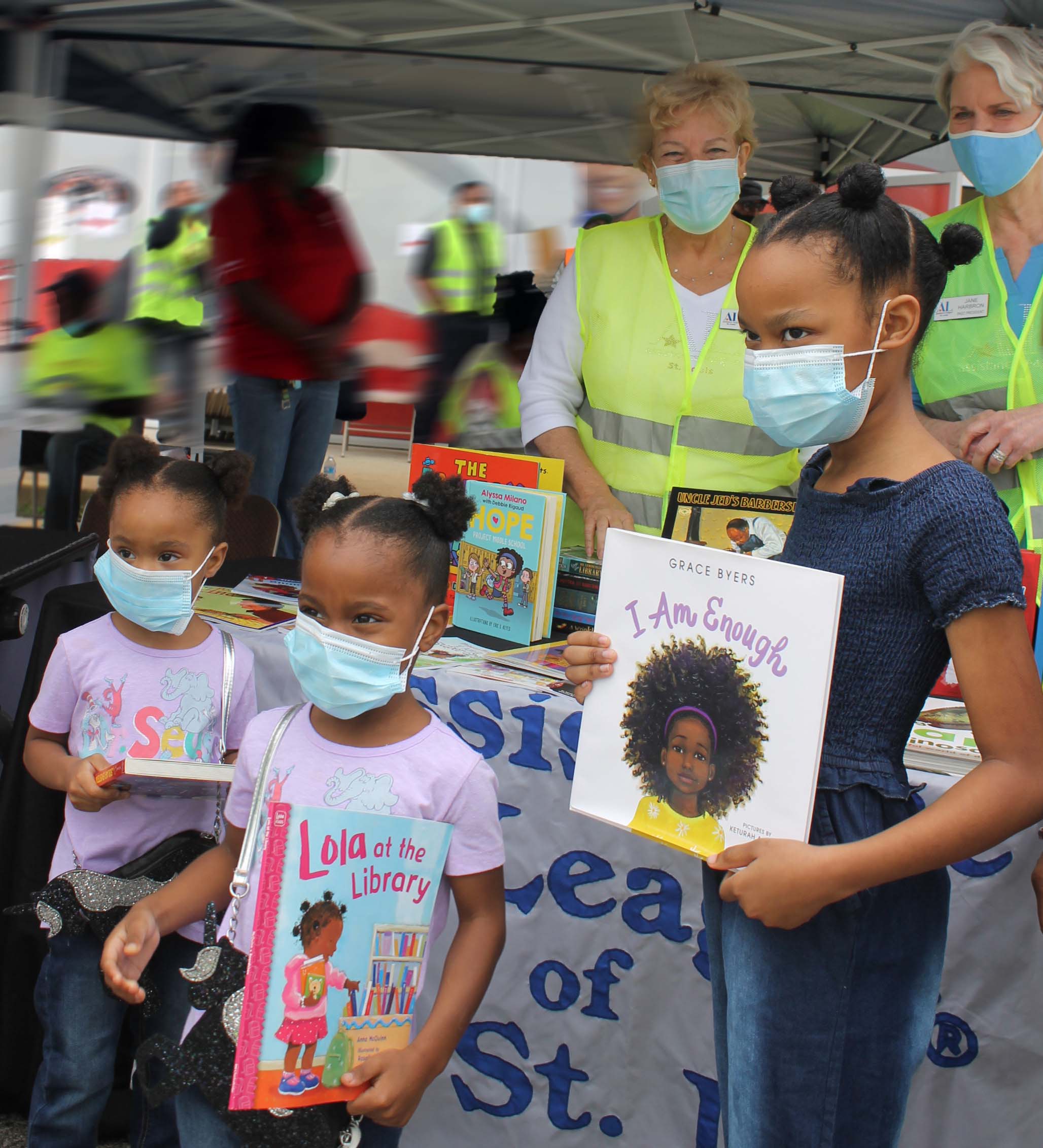 • Our literacy program, Books From Friends, created a set of little community libraries and held book fairs in elementary schools---providing over 13,000 books to aspiring readers in schools and agencies in the last year. ALSTL leaders and 20 ALSTL Books From Friends volunteers spent August 1 in North St. Louis distributing 4,100 age-appropriate books to aspiring readers at this annual event, which attracts thousands each year. Assistance League volunteer puppeteers and readers recorded their book fair activities on tape for schools to use, and in October, we are staging a virtual book fair complete with a gift of books students, a puppet show and storytime reading of books. Our volunteers will also parade outside the school dressed as the book characters.
• We served 1,171 individuals with one-time critical needs across 30 agencies and schools in the past year. Our Outreach program provided gently used clothing and toys valued at over $27,700. That work continues. This summer, we also answered urgent needs for clothing and personal care items. We provided 100 hygiene kits to Saint Louis Public Schools Students in Transition Program serving homeless children, and delivered professional clothing to those seeking jobs.