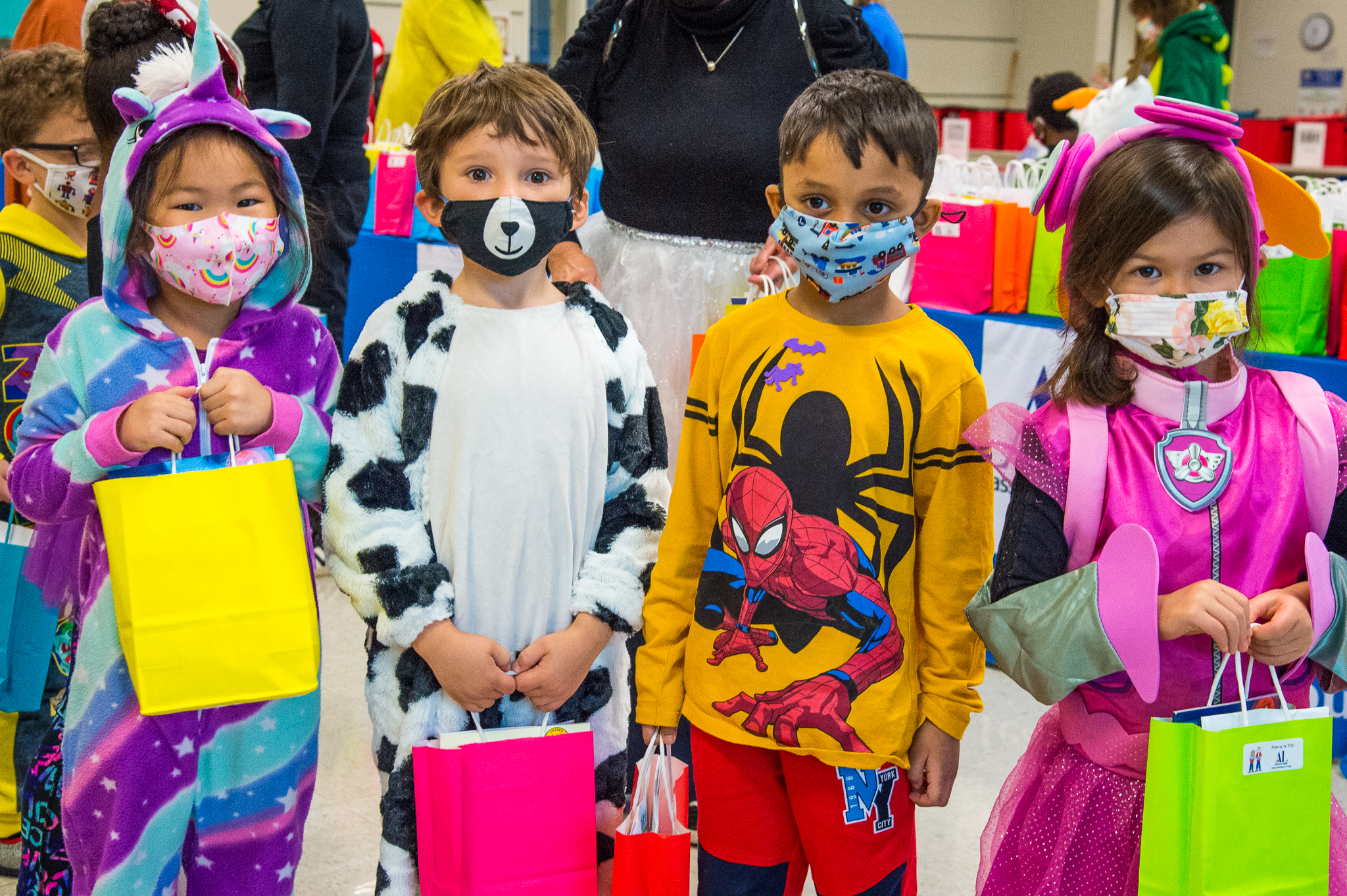 Assistance League of St. Louis volunteers treated nearly 500 students at Saint Louis Public School's Stix Early Childhood Center to a Halloween parade and book giveaway on Oct. 29.
This all-volunteer organization that for over 30 years has served the needs of thousands of St. Louisans, gave each student in grades pre-K through second grade two books to take home and a visit from such book characters as Pete the Cat and Penelope Rex.
"It was wonderful seeing the excitement of the children when their favorite book characters walked into class," said Stix Early Childhood Center Principal Diana Dymond. "The Assistance League team not only delivered books to our students but their costumes made those books come to life."
Chairmen of Assistance League of St. Louis' Books From Friends program Susan Long and Ruth Ellen Barr chose books for meaningful content, such as an introduction to STEM (science, technology, engineering and math). Other selected books can help children process emotions through fun and entertaining plots, like Allie All Along.
"Presenting these books in a unique way with a Book Character Parade led by Penelope Rex of We Don't Eat Our Classmates and Pete of Pete the Cat brings the books to life for young children," Long said.
Each Stix Early Childhood Center teacher received a container of books and a video-taped reading days before the parade to help build excitement and anticipation about the books each child would take home. Dr. Nicole L. Freeman Williams, Chief of Staff of Saint Louis Public Schools Superintendent's Office, visited the school to see the parade.