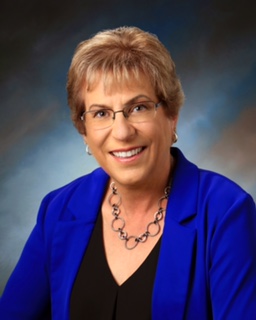 Assistance League of St. Louis has named Pam Bogosian president of the 500-member organization for 2022-2023. Pam retired in 2012 after a 32-year career teaching 4th and 5th grades, including 25 years at Barretts Elementary in the Parkway School District.
After retiring in 2012, Pam joined Assistance League of St. Louis and quickly took on leadership roles as chair of Operation School Bell, the signature school uniform program required for all Assistance League chapters. Pam also chaired STEPS, the St. Louis chapter's athletic shoes program for school children. Pam moved on to serve three years on the Board of Directors, as Vice President of Philanthropic Programs.
In 2020, Pam received the St. Louis Chapter Award to acknowledge her tireless commitment and dedication to the St. Louis chapter. From serving as a school liaison for eight years, to volunteering in sales at Fantastic Finds for nine years, Pam has worn many hats over the past ten years in addition to her leadership roles. Perhaps she is best known and loved by elementary school children in her Pete the Cat costume, marching energetically in Books from Friends character parades.
When asked what inspires her, Pam immediately said, "educating someone, seeing the light bulb go on when they understand and learn." "Assistance League volunteers want to make a difference, to improve our community," Pam says. As a leader and a teacher, Pam's dedication helps make that difference. And her genuine, contagious laughter makes an instant connection with everyone she meets, both children and adults. Pam believes in the wisdom of having fun and says that," Assistance League of St. Louis is unique because we have fun together while helping others and that camaraderie creates lasting friendships."