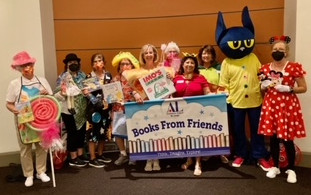 Assistance League of St. Louis volunteers marched in a parade dressed as children's favorite book characters to welcome aspiring readers to the annual Urban League's Expo Back-to-School event. Held at America's Center on Saturday August 6, the community event drew over 27,000 visitors and was held inside the spacious dome for the first time since 2019.
ALSTL Books From Friends costumed volunteers gave over 5,000 books to Pre-K through 5th grade children at the Expo. Each child received two age-appropriate books for their own home library. In addition, St. Louis children's author Micheal Anderson, special friend of ALSTL, signed and presented 393 copies of her Zoey Lyndon books to eager young readers.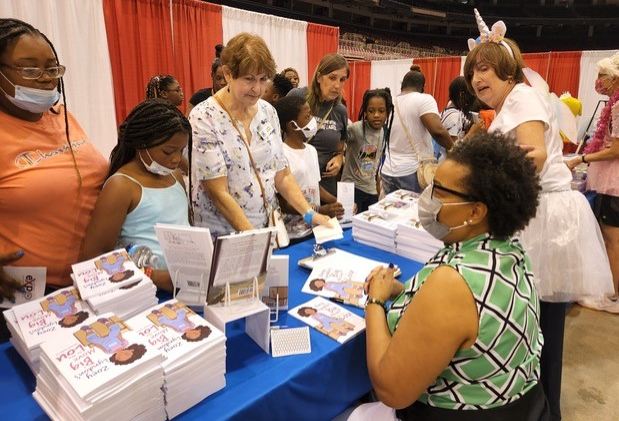 Books from Friends is the literacy program of Assistance League of St. Louis, and last year provided 26,675 books to schools and readers of all ages, positively impacting literacy throughout our community.