The need for a helping hand is astonishingly in high demand these days; the recurring query on the lips of many is where does one go for help? The Assistance League is proud to be an efficient resource for meeting these needs. Our Outreach Program chairs are constantly bombarded with requests from social workers seeking resolutions for serving the community.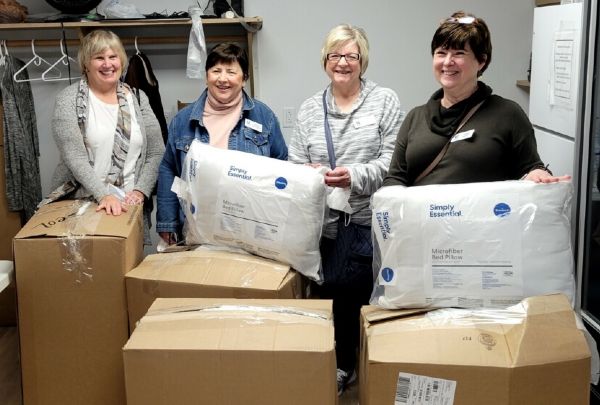 "The Assistance League Outreach Committee always exceeds expectations." This is what the committee has heard from several social workers involved. They are pleased with Assistance League because they know that Outreach will do its best to fulfill needs, and if it can't, referrals to some other organizations that may be of help are given.
The chairs confirm that the number of cases is rapidly increasing. They say that they've already supplied 102 beds for the first half of this fiscal year, compared to a total of 82 that was supplied all of the last fiscal year. It seems that part of the reason for the uptick in cases is the flooding of 2022. People have lost their homes and possessions, are searching for new places to live, and need all of the necessities.
"Feedback from our clients is always positive toward AL," say the social workers. These clients constantly express how grateful they are and how much help Assistance League has been to them. (One of the clients even said it was like having an angel land on their front porch when their items were delivered.)
To the Outreach committee, we say: Continue your mission; your assistance is invaluable.