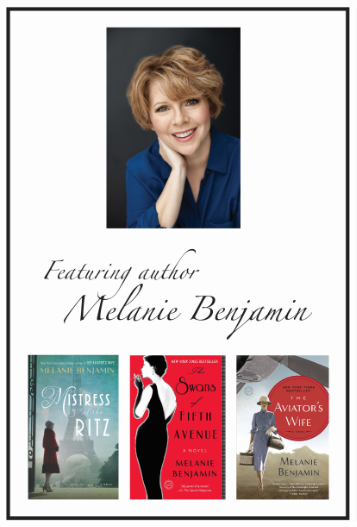 View a recording of 2020 Authors Brunch held on Saturday, August 8
Hear Melanie Benjamin, New York Times bestselling author of historical fiction

* Here is the link to view the entire hour of discussion and fun! This virtual event was produced by HEC Media.
* Hear who won each of the amazing Opportunity Baskets!
* Melanie Benjamin's books are still for sale and available with an authentic signature label at Assistance League's office or contact Debbie McConnell, This email address is being protected from spambots. You need JavaScript enabled to view it..

* Paperbacks (Aviator's Wife and Swans of Fifth Avenue) are $16 and the hardback (Mistress of the Ritz) is $28.
Virtual Presentation by: