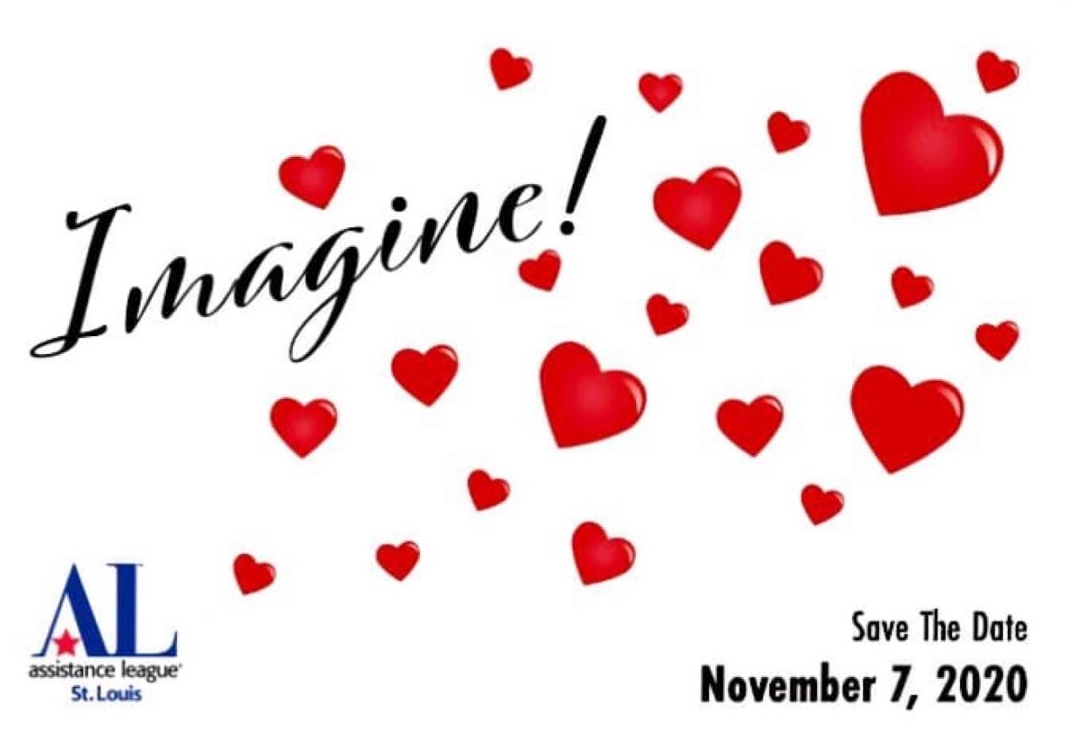 This year's Imagine! "A Gift of Love" will be brought to you "virtually" at 7 p.m. on Saturday, November 7. All are welcome to participate in this free, fun event to benefit Assistance League's philanthropic programs!
This one-hour event will be live streamed on Assistance League of St. Louis' YouTube site and Facebook page. Using the GiveSmart application, we will offer a Live Auction, Silent Auction baskets, Ring the Bell, First Choice ticket sales, Wine Pull, and Buy It Now restaurant gift cards. There will also be an opportunity to make a monetary donation.
View the most recent video about this exciting event!
One week prior to the event, GiveSmart will place all Silent Auction items on their website for guests to view and place bids. Live Auction items will also be listed one week in advance, so that First Choice ticket purchasers can decide which package they want if they win! We will remove the First Choice winner's item from the Live Auction site on Saturday afternoon. The actual Live Auction will begin at 7 p.m. on Saturday evening, November 7.
There is no admission fee to attend this virtual event. Watch for more information!