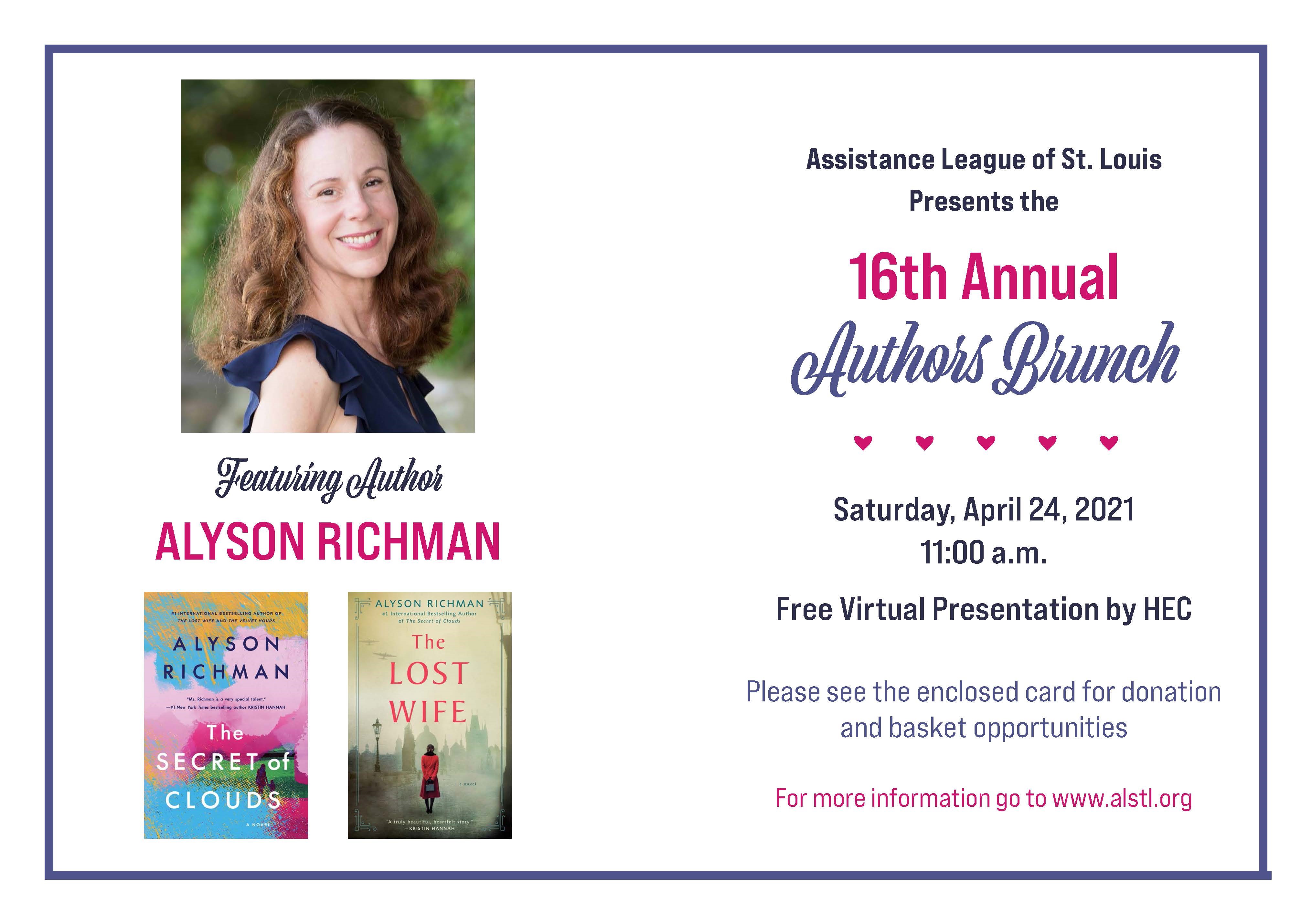 Assistance League is pleased to feature international best-selling author of historical novels, Alyson Richman, at our 16th annual "Virtual" Authors Brunch, "Living with a Full Heart," at 11 a.m. on Saturday, April 24. Some of Richman's best-known novels include The Lost Wife, The Velvet Hours, The Garden of Letters, The Last Van Gogh, The Rhythm of Memory and The Mask Carver's Son. Her books have been published in more than 20 languages and have received national and international acclaim. (Meet our author on YouTube.)
This annual fundraising event will be virtual with no charge to view! However, you may now register to participate by completing a Reservation Card.
On the front of the form, you can choose to make sponsorships, donations, and purchases.
On the back of the form is a list of six lovely opportunity baskets. You can purchase chances for the baskets you'd like to win. See the photo presentation of the baskets to help you decide which ones to pick.
Print the form, complete it and charge the amount or mail a check with your form.
The Lost Wife and The Secret of Clouds are also on sale for $16 each. Simply print an order form and mail as instructed. We look forward to this very special and exciting time together!