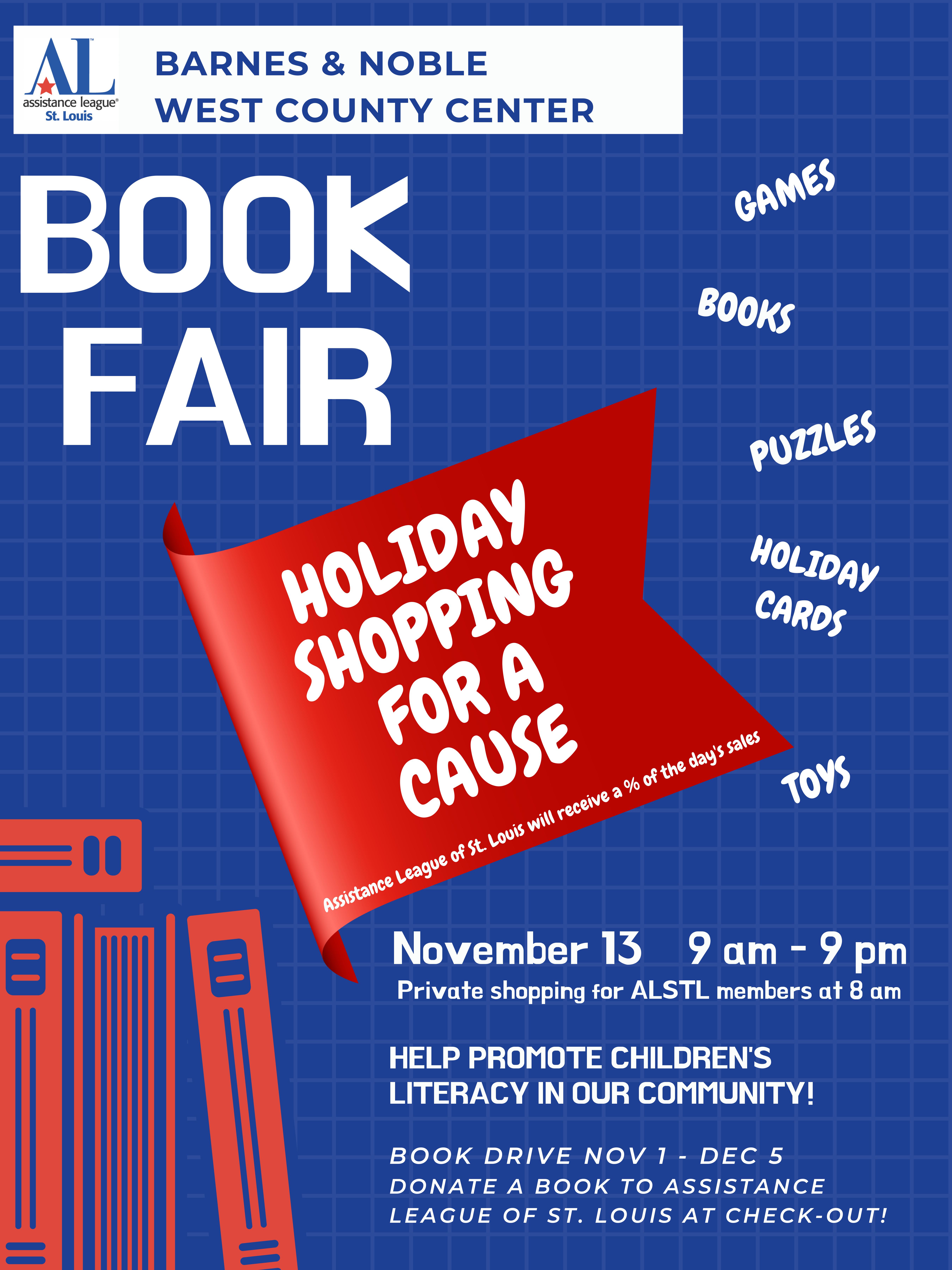 You have two great opportunities this month to have some fun shopping and to support Assistance League of St. Louis at the same time!
BOOK FAIR NOV. 13 : From 9 a.m. to 9 p.m. on Saturday, Nov. 13, a percentage of in-store, online and phone sales at Barnes & Noble West County Center will benefit Assistance League's Books from Friends (BFF) program.
In-Store – Upon checkout, specify that you want your purchase to benefit the Assistance League of St. Louis. Assistance League members will have an exclusive shopping hour from 8-9 a.m.!
Online – Go to www.BN.com/bookfairs, and after shopping, go to the bottom of the checkout page, and choose "Check this box if it is a Bookfair Order." Use Bookfair Code/Event ID 12616371.
Phone Sale – Call 314-835-9981 and, when paying, request that your purchase benefit Assistance League.
BOOK DRIVE: From Nov. 1 to Dec. 5, you may purchase books or a Gift Card for Assistance League's BFF program. Please be sure to specify your purchase is for Assistance League.