Events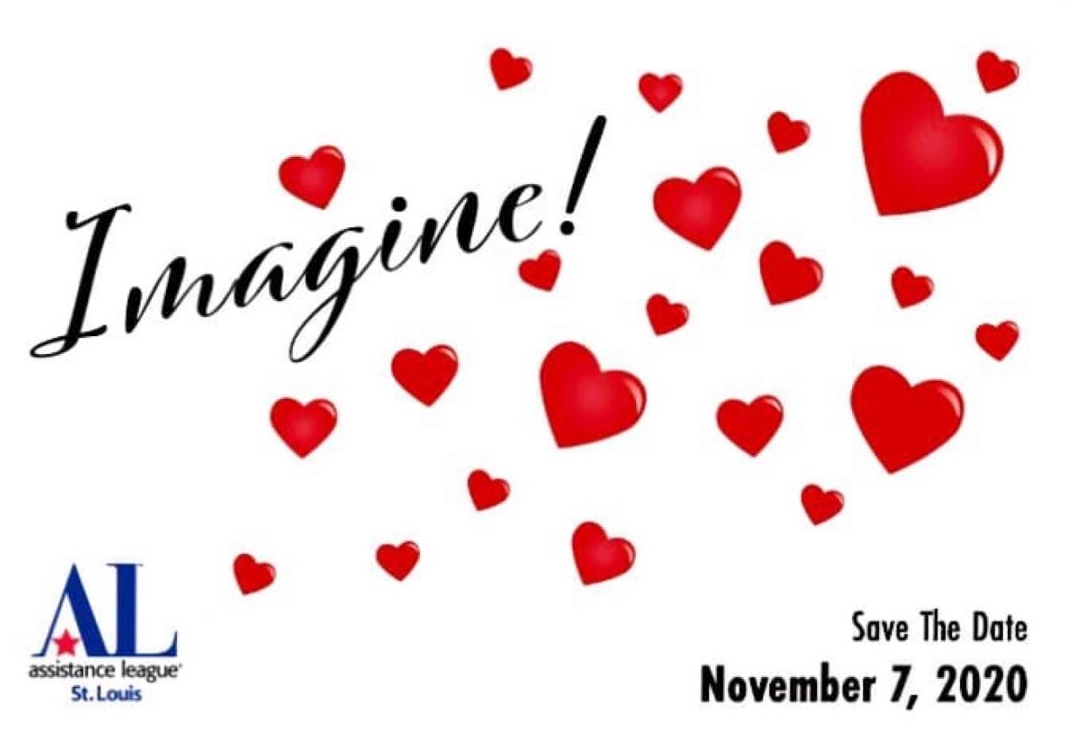 This year's Imagine! A Gift of Love will be brought to you "virtually" from 7-8 p.m. on Saturday, November 7, and the excitement is building! All are welcome to participate in this free, fun event to benefit Assistance League's philanthropic programs!
On November 7 at 7 p.m., you can view the event live on Assistance League of St. Louis' YouTube site or, for Facebook users, our Facebook page (Just click on either of the underlined links to view.)
We will offer Silent Auction baskets, a Live Auction, Ring the Bell, First Choice ticket sales, a Wine Pull, and Buy It Now restaurant gift cards using the GiveSmart application. There will also be an opportunity to make a monetary "gift of love." View a video which describes how the bidding /donation process will work through GiveSmart.
On or after November 2 at 9:30 a.m., you can register your credit card with GiveSmart at imagine20.givesmart.com so that you can immediately begin to view/bid on all the Silent Auction items and purchase First Choice tickets, Wine Pull and Buy It Now Restaurant gift cards! Don't delay...give yourself plenty of time to get set up and start shopping!
Live Auction items will also be shown in advance on GiveSmart so that the First Choice ticket buyers can view them. First Choice tickets will be sold for $100 each and the winner will be able to choose from ANY of the Live Auction prizes. Only 75 tickets will be sold, and the winner will be randomly selected and notified by phone on Saturday, November 7 at 3 p.m. If you purchase a First Choice ticket, please be near your phone at 3 p.m. so you can choose your package. That chosen package will be removed from the Live Auction which begins at 7 p.m. on Saturday night. The Live Auction and Ring the Bell events will take place between 7 and 8 p.m. on Saturday evening.
Get ready for a wonderful evening to enjoy in the comfort of your home, and watch as we work toward our fundraising goal of $250,000! We can do it with your help!